Fernando Alonso says McLaren improving quicker than critics expected
Spaniard planning to take staff who treated him at a Barcelona hospital following his testing crash out for dinner; Former champion suffering from eye injury
By William Esler
Last Updated: 12/05/15 1:55pm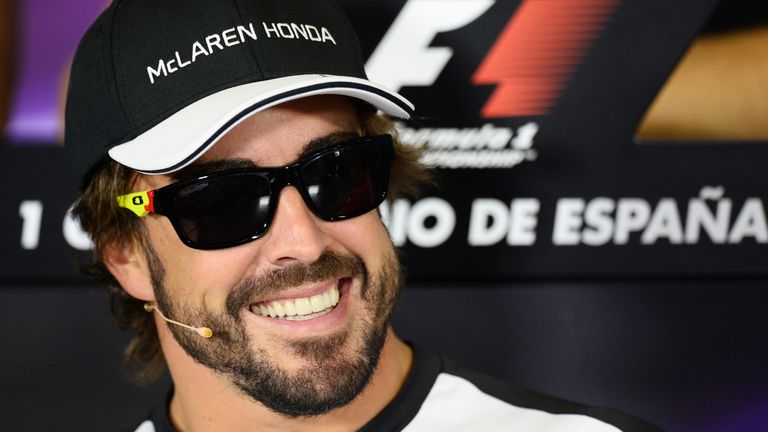 Fernando Alonso says McLaren are proving their critics wrong by improving quicker than expected following a difficult start to 2015.
The reborn McLaren-Honda partnership got off to ignominious start when both cars qualified on the back row of the grid in Australia, before Kevin Magnussen, who was deputising for Alonso while the Spaniard recovered from his crash in winter testing, failed to even make it to the grid after an engine failure.
However, things improved dramatically in Bahrain, at least for Alonso's car, as the Spaniard made it into Q2 for the first time this season, finishing the race narrowly outside of the points in 11th place.
"I'm enjoying the challenge, we started at the bottom and we are climbing the mountain and doing it quicker than everyone expected," Alonso said in the drivers' press conference. "This is thanks to all the work that the team is doing and I feel very proud to be here.
"In China and Bahrain everything we brought to the car delivered as expected so coming to this weekend our hope is that everything we bring here keeps going into the car in a healthy way and performing better.
"To be out in Q1, Q2 is disappointing for everyone, but more so inside the team because expectations are always high. With the McLaren-Honda partnership coming back together it is normal everyone expects more than what we are doing now. But we are in the fifth race, the championship is long and we still have high hopes that things will change quickly and we will start performing a little bit better."
This weekend's race sees Alonso return to the site of his pre-season testing accident which forced him to miss the season-opener in Melbourne. The only aspect of the crash playing on the Spaniard's mind, though, is the kindness of the hospital staff who treated him in Barcelona.
"I have no concerns, that is an accident that happened three months ago and unfortunately it was a little bit longer to recover and the impact was a little bit unlucky and put me out of the car for a month," he added. "But I am coming back here with full confidence, motivation to do well and deliver a good result in front of my home crowd.
"I think the week I was in hospital I had some of the best staff I could imagine. They were so kind to me and I plan to have dinner with them on Sunday. After the stress and the race is past, in a quiet place on Sunday I will have dinner with all of them."
However, Alonso doesn't head into the race weekend with a clean bill of health after suffering an eye injury which forced him to wear sunglasses throughout the indoor press conference.
"I have a sty, a little inflammation in my eye and they recommend not to be too much straight into artificial light," Alonso revealed. "I am trying to protect the eye a bit today and tomorrow to be ready for Saturday and Sunday."