Customer cars: A good or bad thing for F1?
With customer cars back on the agenda, we debate whether the introduction of customer cars would help or hinder F1
By Mike Wise
Last Updated: 18/06/15 2:21pm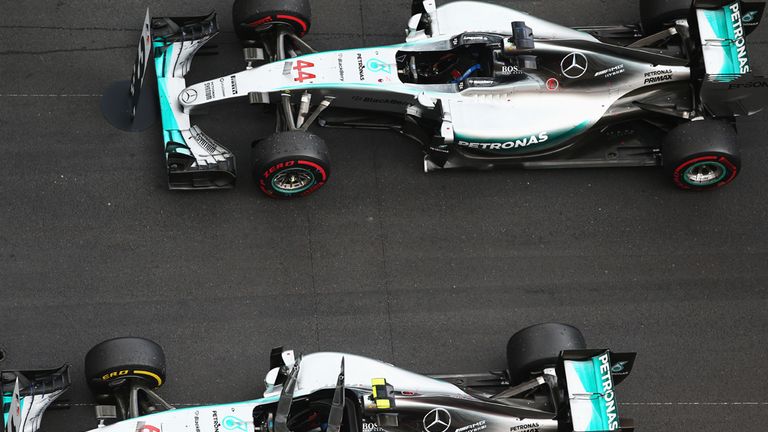 So customer cars are back on F1's agenda. But we've heard this one before, haven't we?
Yes, more than once. It's back, but at the same time it's one of those notions – like refuelling or a budget cap or the threat of a breakaway – that never really seems to go away.
Remind me, what exactly are customer cars?
Chassis supplied 'off the peg' as it were. The talk is that Ferrari, Mercedes, Red Bull and McLaren will build cars for customer teams, or "franchises". Meanwhile, Bernie Ecclestone has talked about creating a two-tier formula, with cheaper (and presumably older) cars supplied. 
So why has the idea been shoved centre stage again?
For the same reason it always does: because F1 is currently in a state of existential crisis. Whether it's safety, sponsorship, viewership, ownership, the rules, the rivalries, the politics, the bending of the rules, the protests, the appeals, the lack of competition, the lack of action, the times when there's too much competition and action but it's achieved by 'artificial' means...there's plenty of reasons why F1 isn't averse to a bout of navel-gazing. Oh, and the money as well. How could we forget that?
And the power, right? And Bernie Ecclestone?
Absolutely. F1 is all about power and money. And Bernie Ecclestone.
So Bernie Ecclestone wants customer cars?
Actually, no; Bernie told Sky F1 last week that he was opposed to customer cars. Nobody really 'wants' them as such; or at least no-one's prepared to explicitly say as much in a way that suggests it will move the sport forward. But the feeling is that using them could be a way to keep smaller teams in business.
Why are smaller teams worried they might go out of business?
Fundamentally, the reasons are two-fold. One, because costs have increased significantly in the last couple of seasons since F1's switch to hybrid engine technology and, secondly, because of the way the sport's revenues are distributed, with disproportionately high amounts going to big teams like Ferrari, Mercedes and Red Bull. As a result, Caterham went out of business last season and while Manor Marussia looked to be going the same way for a time, they're currently hanging on in there.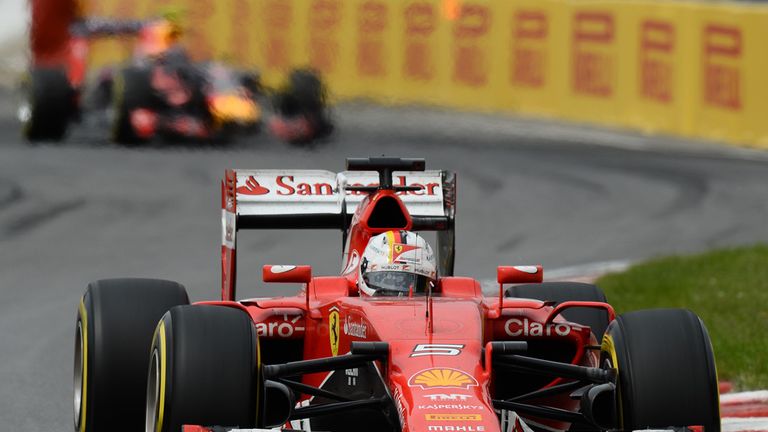 And the small teams are against using customer cars?
Yes – absolutely. They're long-standing constructors in their own right, possess skilled staff and also boast facilities like wind tunnels and CFD simulation tools. Their argument is that F1 is as much a competition between constructors as it is between drivers; that it's part and parcel of the sport's 'DNA'.
So what can they do to halt any march towards the introduction of customer cars?
Not so much since the creation of the F1 Strategy Group, which has proposed the use of customer cars – but which only the five biggest teams are permanent members of.
One of the smaller teams feeling the pinch, Force India, are also currently members by virtue of their sixth-place finish in last year's championship. However, Strategy Group proposals are carried by majority vote so they find themselves outnumbered.
Little wonder, then, that Force India team boss Bob Fernley is outspoken on subjects like income share and customer cars. He recently described the Strategy Group as "not fit for purpose" and said that the top teams are seeking to control the sport.
And it's the big teams who want to supply customer cars?
It's believed the big teams already have it written into their contracts that they'll run third cars should the grid fall below a certain number (either 18 or 16 cars). But they've questioned the additional cost of running a third car themselves and could pass on some of their development costs by supplying to another team, or "franchise", who could run a two-car team more cheaply than developing and building their own chassis.
With outgoings for smaller teams as high as $100m at present, it's been suggested that the figure for a two-car customer team could be around half that - and one that could, more or less, be met by their current share of F1's revenues. Ecclestone, meanwhile, reputedly reckons it's possible to supply two cars for $15m.
Although the big teams say the use of customer cars should only be seen as a contingency plan, they held another meeting to discuss it at the Canadian GP recently and the proposal could be rubber-stamped as early as next month.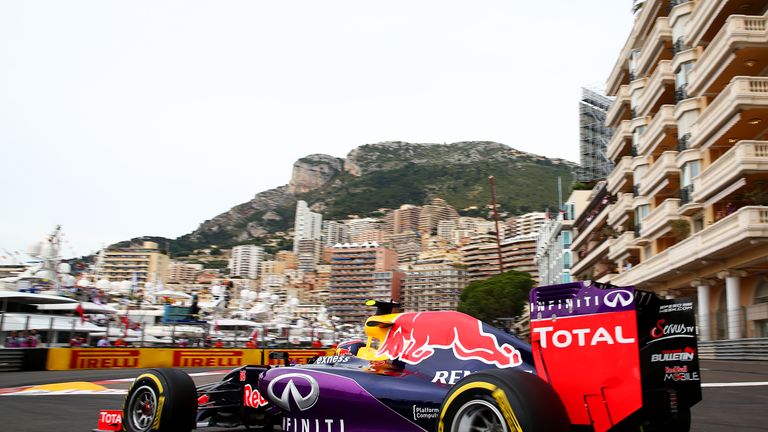 But doesn't the FIA set the rules and wield the power?
It sits on the Strategy Group alongside the commercial rights controller - Ecclestone - and the big teams. However, it doesn't have any more power than they do; indeed, it helped create the Strategy Group in a deal which saw it receive a greater share of F1's revenues, arguably in exchange for its influence.
Yet the FIA President is always wading into the debate isn't he? Budget caps, ludicrous driver salaries and so on…
That's Max Mosley, the former president. Current incumbent Jean Todt prefers to keep his mouth shut on F1 matters, preferring instead to discuss the governing body's road safety campaigns.
So rather than introduce customer cars, why not change the sport's income distribution?
Because the big teams – whose size increased substantially when big manufacturers invested heavily in the sport a decade or more ago – have each agreed favourable long-term commercial deals with Ecclestone they'd be loath to give up. If you were Ferrari and were handed a reported $38m more than world champions Mercedes last year, would you agree to throw that away?
Hang on a minute. Customer cars were part of the sport for a long time, weren't they?
Yes, they were. One of Stirling Moss's most famous victories – at the 1961 Monaco GP – was achieved in a privately-entered Lotus. Teams came and went 40, 50 or more years ago but grand prix racing back then was a niche sport that didn't generate an annual income of around $1.6bn. Handfuls of staff were employed rather than hundreds and teams operated from garages rather than self-styled technology centres. A commercial imperative has long been prevalent in F1, like it has in lots of sports. Whether that's to its detriment is a matter for debate, but times have long changed.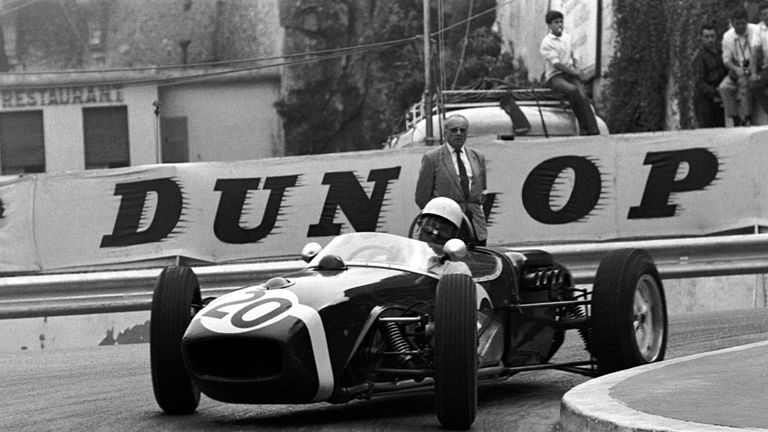 So when might this happen?
Besides the move – the latest one - towards customer cars, the most recent Strategy Group meeting resulted in a number of other proposals with the general aim of producing faster, more spectacular looking cars in 2017. So it's reasonable to assume a similar timeline.
However, the proposal must still be approved by the F1 Commission – on which smaller teams do have a say. And with sponsors, engine manufacturers, circuit promoters and tyre supplier Pirelli also having a say alongside the big teams, Ecclestone and the FIA, it could be the case that it might yet hit a stumbling block.
And even if it doesn't, it seems the smaller teams still have a potential ace up their sleeve: a complaint to the EU's Competition Commission that F1's governance and financial structure favours bigger rivals. It's been reported that this could happen within the next month.
That sounds like a big deal…
It does, but there's little doubt the malaise that F1 currently finds itself in is deep-rooted. Piecemeal commercial deals, teams that wilfully pursue self-interest while avoiding the bigger picture, owners that don't invest in the sport, a governing body that sits on its hands, empty grandstands and rising costs, the absence of the German GP and the fact the Italian GP is, according to reports, under threat...
And so on. Things are clearly out of kilter but those with the power make changes seem to have created a situation where they're unable to do so. "I know what's wrong but don't know how to fix it," Ecclestone admitted late last year. So are customer cars the cure for F1's ills or a symptom of decline?