Lewis Hamilton denied Wimbledon Royal Box entry for dress code error
Mercedes driver couldn't take up seat in Royal Box for final, but tennis chief says he's welcome back in future with jacket and tie
Last Updated: 15/07/15 2:47pm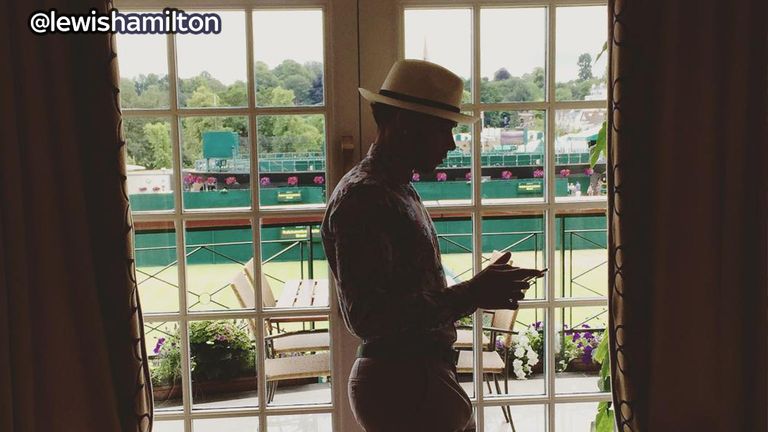 Wimbledon chiefs have made clear Lewis Hamilton will still be welcome back to the Royal Box in future after the F1 world champion missed the men's singles final on Sunday after falling foul of the tournament's strict dress code.
Ahead of the showpiece final between Novak Djokovic and Roger Federer, Hamilton posted a picture on Instagram showing his Royal Box invitation package. However, whereas actors Benedict Cumberbatch, Bradley Cooper and Hugh Grant were in the best seats to watch the highly-anticipated encounter, Hamilton appeared not to take up his seat in the Royal Box alongside other famous stars from sport and screen.
A spokesman for the Mercedes driver later said: "Due to an unfortunate misunderstanding regarding dress code at Wimbledon, Lewis is very disappointed to have missed the men's final."
Men who are invited to the exclusive box on Centre Court must wear a jacket, tie and shoes. In the picture posted on Instagram, Hamilton did not appear to have a tie or jacket on.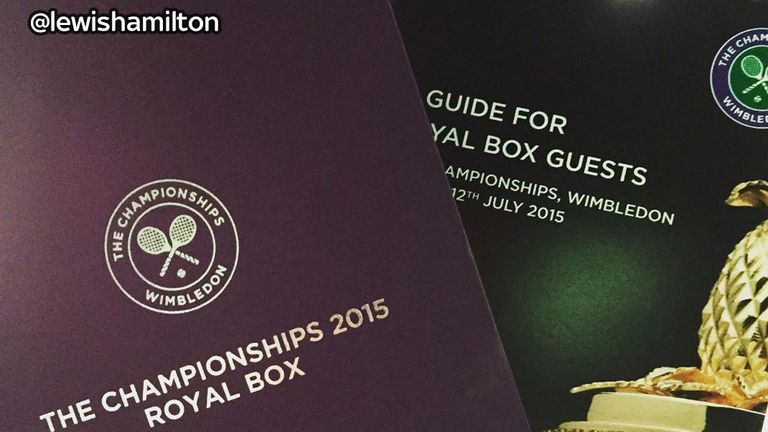 However, although barred from taking up his invited place in the Royal Box this year, the chief executive of the All England Club has said there were no hard feelings on either side and they expect to welcome Hamilton – with required jacket and tie – back at some point in the future.
"Lewis arrived and it hadn't been communicated to him by his assistants that it was a jacket and tie," Richard Lewis told Sky Sports News HQ.
"Lewis fully understood, he was very comfortable with the fact that it was a jacket and tie dress code. He couldn't find the appropriate clothing for himself quick enough so he decided not to go into the Royal Box.
"It was all very harmonious and we've made it clear to Lewis already that he'd be more than welcome to come back to the Royal Box in the future – and I'm sure he will. The disappointment I think for Lewis was that his schedule for grands prix was particularly compatible this year with coming to the Royal Box.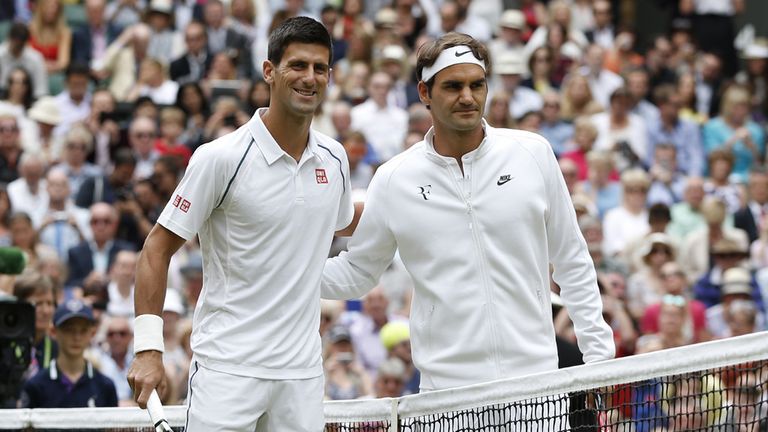 "It was a shame and it was just one of those things that happens."
The two-week Wimbledon Championships often clash with the British Grand Prix, but the good news for Hamilton should he be invited to the Royal Box again next year is that the 2016 Silverstone event is provisionally scheduled for June 24-26, the weekend before the tennis tournament begins.
While the Austrian GP is scheduled for the following week, there is no F1/Wimbledon date clash for next year's men's final.