Daniel Ricciardo says Toro Rosso on course to make the Jerez test with new STR8
Australian will drive on the opening day of winter testing
By James Galloway
Last Updated: 15/01/13 1:46pm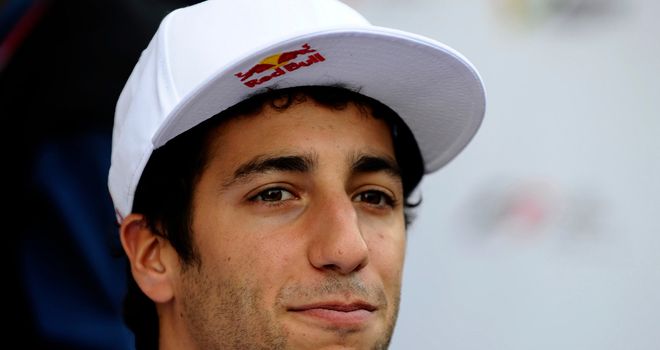 The Australian is gearing up for his second full season of F1 with Red Bull's junior team in 2013 with the Italian outfit looking to improve on last year's ninth-place finish in the Constructors' Championship.
Toro Rosso are one of a number of teams still to confirm their launch plans for their new car but Ricciardo says everything is on course to be at Jerez from February 5.
(The team and I have been) in constant contact," he said in a Skype interview from Australia with Toro Rosso's official website.
"Now that it's a New Year and the fun's over it's back into business mode and I've just been getting info on how it's all looking.
"It looks good of course: the team say everything is running to plan and on schedule, which is the first thing you want to hear."
Ricciardo confirmed that he would be in the new STR8 on the opening day of the first test.
"I'll be driving the first day, so the fifth of Feb, so not long at all - three weeks I think. Can't wait," he confirmed.
The 23-year-old said he wanted to see how the new car performed in the opening tests before making any predictions for 2013, but did admit the team were optimistic for the year ahead.
"In terms of how the car's going to perform, no one's really going to say too much until we're out on the track," Ricciardo said. "Even if they tell me it's the best thing since sliced bread I'm not going to get too excited until I drive it and feel comfortable myself.
"But we've got good expectations, definitely."
Ricciardo has been at home in Australia over the winter break and says he has enjoyed taking advantage of the country's summer months and scorching temperatures in which to carry out his pre-season fitness training.
"It's been a good preparation. The lead-up to Christmas was good, I got my break and felt very relaxed after that," he added.
"The two weeks of training I've done after that have been very strong and we're ready to go and get going for the season."