Daniel Ricciardo sure Toro Rosso are right in midfield mix of teams
But Australian admits first 2013 race sim a weekend priority
By James Galloway in Barcelona
Last Updated: 01/03/13 8:34pm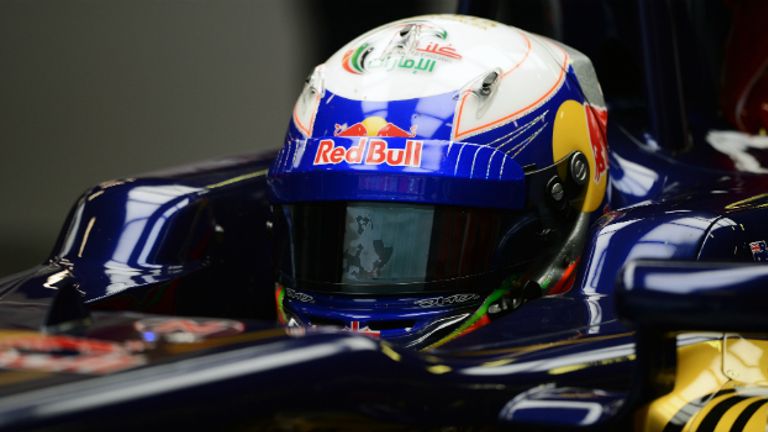 The Fanzea-based outfit have set the ambitious target of moving up three positions to sixth in this year's Constructors' Championship and in a bid to achieve that aim have tried to design a car that offers a wider window of set-up opportunity.
The STR8 has shown flashes of encouraging speed across the winter tests so far, particularly at times in the wet, but like most drivers Ricciardo conceded there was still plenty of work to do over the final two days at the Circuit de Catalunya.
Nonetheless, the Australian youngster thinks the team are certainly competitive relative to their midfield rivals.
"We definitely still want to improve," Ricciardo told reporters.
"To pinpoint somewhere [specific] is probably hard at the moment - I think everyone's probably struggling with the tyres - but we basically want to get quicker. More grip, more downforce - everything a driver probably asks for.
"There's definitely probably room still for improvement but I'm sure these these things are going to come and I think temperatures will help our cause as well.
"But where we are is in the mix somewhere. Probably not at the very point end at the moment but to be honest we don't necessarily expect to be there. Obviously it's our [long-term] target but the realistic target is to be amongst the midfield pack that we sort of fell behind last year.
"I think we're in there - at which end I'm still not sure."
Asked more directly to assess their position in the pecking order, Ricciardo replied: "In the group we're fighting it's the Williams, the Sauber and the Force India. I'm really not sure who is the strongest out of those at the moment. It's so hard with testing...I think we just have to wait until racing and then all the nonsense will stop and we will really know."
Toro Rosso introduced the baulk of their Melbourne-spec upgrades onto the STR8 on Day One when Jean-Eric Vergne was in the car. At the end of his own first day in the revised challenger, Ricciardo said there were some undoubted plus points, but still plenty to understand.
"There's been some positives, some things I like on the new car, but also finding it in its window and working ideally where we want it to work, I still think this is taking a bit of time and we still need to understand it a little bit more," he said.
"There are some positives but I don't believe it's yet come together."
He added that completing a race simulation during his final day in the car on Sunday was now a priority.
"We haven't done any race simulations yet so we're not sure how we are on long runs, with fuel tanks in the car," Ricciardo added.
"Things I expect to happen now over the weekend, not only with us but with other teams, which might give us a clearer indication. Ideally we want to get it done. It's a big part of the 'to-do list'. There's quite a few mechanical things we still want to try."