Silverstone in-season test Day One: Felipe Massa was fastest on Tuesday
Brazilian sets pace ahead of Daniel Ricciardo's Red Bull
By Mike Wise
Last Updated: 08/07/14 8:13pm
Felipe Massa's Williams was fastest on Day One of Formula 1's latest in-season test at Silverstone on Tuesday.
Two days after the Brazilian's 200th F1 start ended in retirement - Massa having been caught up in Kimi Raikkonen's opening-lap crash in the British GP - he topped the timesheets with a 1:35.242s lap around the 3.66-mile circuit.
"The car was very competitive during the race so today we have built on a very good platform," said Massa, who hands over to Valtteri Bottas, second-placed finisher behind Lewis Hamilton in Sunday's race, on Wednesday.
"The test today was experimenting with some parts for future races as well as a little bit for next year. The car felt really good, so we know we will go to Hockenheim with a good car. The programme went to plan today and we didn't have any rain so it was a very productive day."
Daniel Ricciardo, third on Sunday, came within 0.006s of beating Massa's time with a late lap in his Red Bull but the Australian still ended the day faster than Nico Rosberg, who was third overall for Mercedes.
Rosberg retired from the lead with a gearbox failure on lap 29 at the weekend but managed to complete 90 in all on Tuesday, setting a fastest time of 1:35.573s to wind up a tenth quicker than Adrian Sutil who, like Ricciardo, moved up the order with a late lap in his Sauber.
"It's been a good day today," said Rosberg, who concentrated on aero testing, brake cooling evaluations and engine system checks. "It's so valuable to do these test days; over a race weekend it's rare to get two runs in the day that are the same as tyres are getting old and conditions change but here we can always use new tyres, so we can really do some setup work that we don't normally get to do."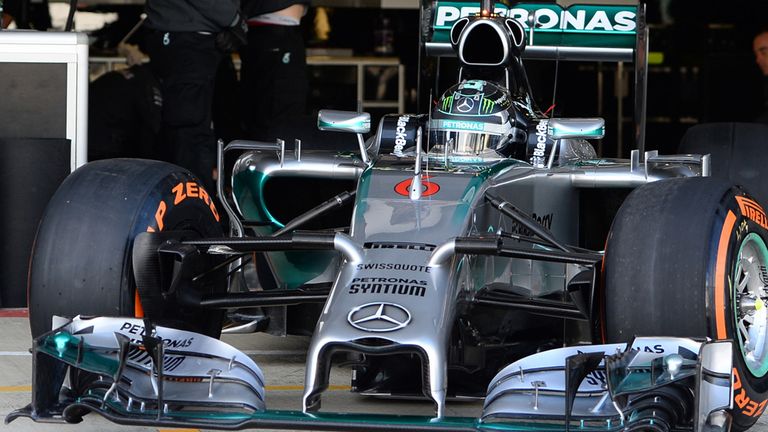 Jules Bianchi, who replaces Raikkonen in the Ferrari on Wednesday as the Finn recovers from the bumps and bruises he sustained at the weekend, was fifth fastest for Marussia, although their day's running was ended prematurely by a small fire on the MR03.
Stoffel Vandoorne was sixth fastest for McLaren, with Sergio Perez (Force India), Jean-Eric Vergne (Toro Rosso), Pastor Maldonado (Lotus), Pedro de La Rosa (Ferrari) and Will Stevens (Caterham) completing the order.
There were a number of red-flag stoppages during the afternoon: Bianchi aside, Vergne stopped on track twice - the STR9's Renault power unit featuring an updated ERS battery that had malfunctioned.
"I'd say the car felt good on the three runs I managed to complete, but we didn't achieve much in terms of real testing," said Vergne, who completed just 28 laps in total.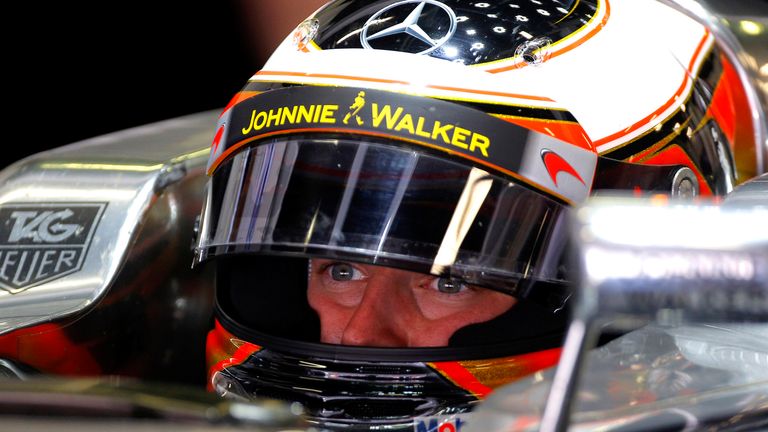 Vandoorne, meanwhile, managed a more healthy 71 laps, with McLaren spending the day working on aerodynamic correlation, brake development, set-up work and gathering tyre data.
"Hopefully, I've been able to provide the engineers with some valuable data, which will be useful for future development. We'll see what the engineers get out of it, but hopefully I did a good job today to improve the car," said the Belgian, who hands over to Kevin Magnussen on Wednesday.
With Fernando Alonso in Ferrari's simulator at Maranello, its more usual occupier, Pedro de la Rosa, spent the day in their F14 T instead working on Pirelli tyre development aimed at next season.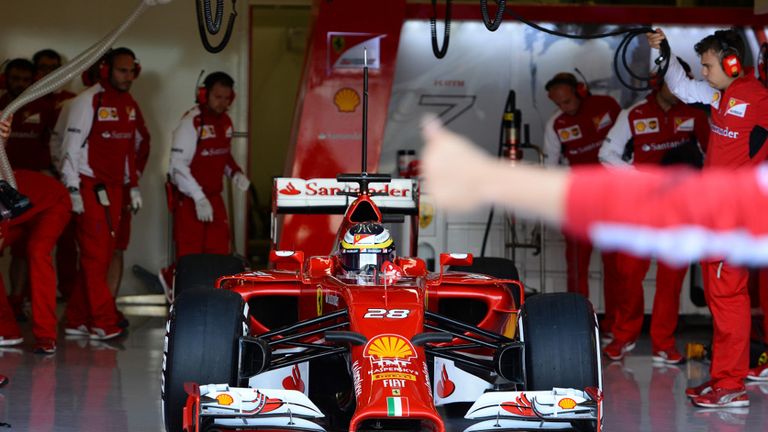 De la Rosa ran on 2015 prototype tyres during the morning and afternoon, however a coolant leak brought his day's work to a premature end.
"It was great to be able to drive the actual car after so much work in the simulator, especially at a track like
Silverstone. I think today was very useful both for me and for the team," he said.
"We learned a lot and even if I can't make a direct comparison to this year's tyres, the feeling I got is that they do represent a step forward."
Silverstone in-season test, Day One timesheet:
1. Felipe Massa, Williams, 1:35.242, 42 laps
2. Daniel Ricciardo, Red Bull, 1:35.248, 72 laps
3. Nico Rosberg, Mercedes, 1:35.573, 90 laps
4. Adrian Sutil, Sauber, 1:35.674, 73 laps
5. Jules Bianchi, Marussia, 1:36.148, 108 laps
6. Stoffel Vandoorne, McLaren, 1:36.148, 71 laps
7. Sergio Perez, Force India, 1:36.583, 79 laps
8. Jean-Eric Vergne, Toro Rosso, 1:36.688, 28 laps
9. Pastor Maldonado, Lotus, 1:37.131, 97 laps
10. Pedro de La Rosa, Ferrari, 1:37.988, 49 laps
11. Will Stevens, Caterham, 1:40.627, 95 laps.