Fernando Alonso says Max Verstappen should be judged on his pace rather than age
Spaniard says 17 is "just a number on a passport"; Youngster to replace Jean-Eric Vergne at Toro Rosso next season
By William Esler
Last Updated: 21/08/14 3:06pm
Fernando Alonso says Max Verstappen's readiness for F1 shouldn't be judged on his age, but on how he performs in the opening half of the 2015 season.
The 16-year-old Dutch driver will replace Jean-Eric Vergne at Toro Rosso next season despite only graduating from karts to single-seaters this season.
That said, Verstappen entered at a much higher level of formula racing than normal and has impressed in European F3 taking a clean sweep of victory in all six races at the legendary Spa-Francorchamps and the challenging Norisring street circuit.
Fernando Alonso was 19 years old when he made his debut for Minardi at the 2001 Australian GP - the team that became Toro Rosso -  and the double World Champion feels each driver will be ready at a different age.
"I think it is just one number on your passport the age," he told Sky Sports News HQ.
"At the end of the day you need to be ready for the challenge and be ready for Formula 1 grands prix. Some people are ready at 17, some people are ready at 28 – that is what we don't know. So before saying anything we need to see how Verstappen does next year and after six to eight races we can see if he was ready or not. But at the moment anyone is ready."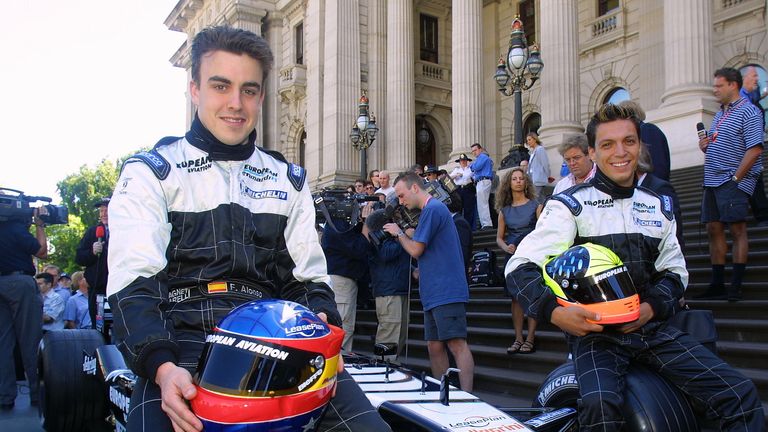 Felipe Massa, a former team-mate of Alonso at Ferrari, also welcomed Verstappen's appointment.
"First of all, l think it's great that teams are still interested in the talent of drivers and not the money. That's very positive and good for the sport," added the Williams driver. "17 is a little bit young and we need to wait and see how he performs.
"But the most important thing is that he has the talent and the speed. I hope he can stay – and not just for one or two years. I'm happy."
Some of the current F1 drivers were quizzed during the Drivers' Press Conference ahead of the Belgian GP if they would have been ready for F1 at 17 and the consensus was no.
"I tested an F1 car at 17 and driving wise I think I would have been ready I feel, but the limitation was physical," championship leader Rosberg said.
"That was a big limitation because at the time it was still V10 and big downforce and the tyre grip was higher. That was the big limitation for me as a 17-year-old, but nowadays it is a little bit easier physically so that will help."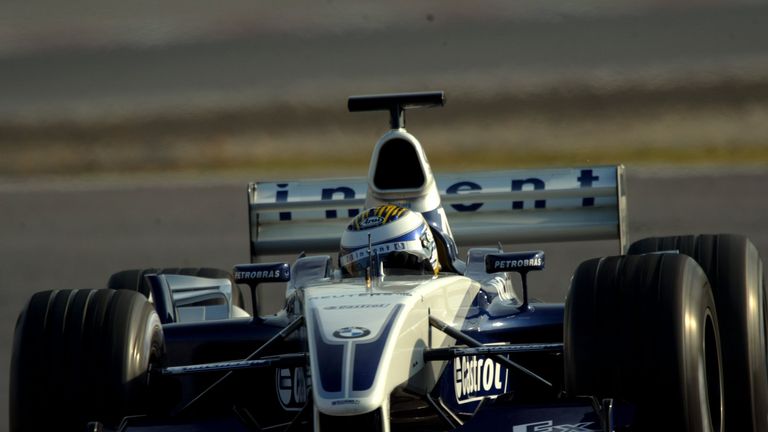 The difference in physicality of modern F1 cars to those of ten years ago was also brought up by Massa who feels they are now much easier to drive than when he debuted for Sauber in 2002.
"I think I drove a race car when I was 15 in Formula Chevrolet in Brazil – it was never a problem to be quick, it was a problem to understand, especially in Formula 1," the Williams driver said.
"I started when I was 20 and I think it was a little bit too early for me. And as Nico said it was a lot more physical then, now the race is very easy from the physical point of view which makes it a lot easier for a young driver to learn and understand."
Jules Bianchi had six years of racing in junior formula as well as serving as test driver at both Ferrari and Force India before making his F1 debut and he feels consistency is only something that can be learned with experience.
"I cannot say I was ready," the Frenchman revealed.  "I was doing mistakes there and if you are still doing mistake in the previous categories you cannot be ready for Formula 1."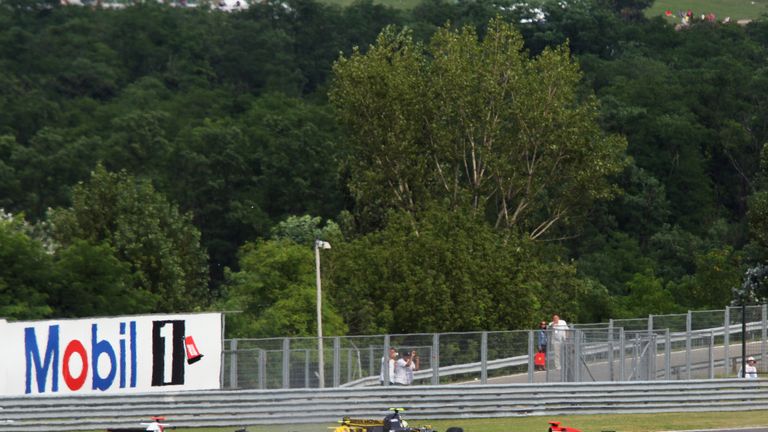 However, Daniil Kvyat who will partner Verstappen in 2015, feels he is pretty much the same driver now as he was at 17, but admits he has developed by mentally and physically for F1.
"It is an interesting question. I was racing Formula Renault 2.0 when I was 17 and if I had to come back and set some of the pole-laps I did that year I may not be able to do them again in terms of pure performance and driving," the 20-year-old said.
"I am a very similar driver now to when I was 17, but there are many factors on the mental and physical side. But everyone is different so we just have to wait and see."
Verstappen will become the youngest driver in F1 history when he joins the grid next year and there are numerous other records he could break. Check out the list of young driver records here.