Jean-Eric Vergne reckons he's 'too old' for Toro Rosso after being dropped for 2015
24-year-old to be replaced by teenager Max Verstappen next season
By Mike Wise at Spa
Last Updated: 22/08/14 5:27pm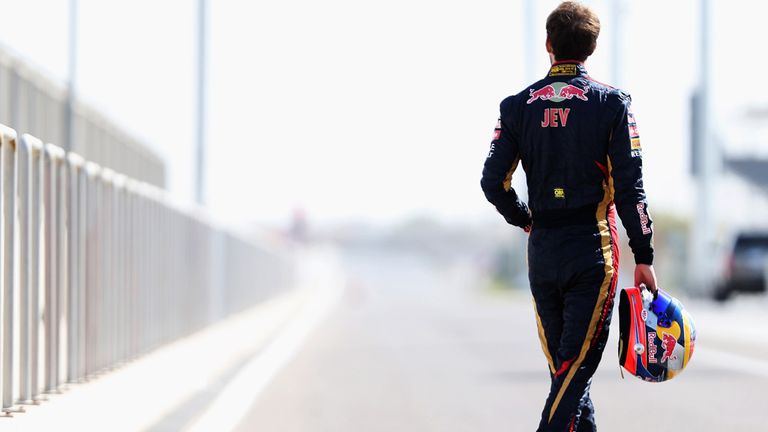 Jean-Eric Vergne bears Red Bull no ill feeling for the decision to hand his Toro Rosso seat to Max Verstappen, the young Frenchman instead joking that he's "too old" for their junior team.
The decision to promote Verstappen, still only 16 and currently in his first season of single-seater racing, for the 2015 season is the starkest example yet of the trust Red Bull are placing in youth in their quest for the 'next big thing'.
As such, 24-year-old Vergne joins the likes of Jaime Alguersuari and Sebastien Buemi – who he and Daniel Ricciardo replaced at Toro Rosso - in falling off Red Bull's conveyorbelt of talent, even when, in F1 terms, they're barely out of short trousers themselves.
Speaking on Thursday, however, Vergne made it clear he knew what he was letting himself in for at the outset and expressed confidence that, unlike Alguersuari and Buemi, he can further his F1 career.
With Verstappen outside in the Spa paddock, Vergne said: "I will always be thankful to Red Bull and Toro Rosso, they gave me the chance to continue. I didn't have the money before and I made my way with them up to Formula 1.
"I've done three years at Toro Rosso so I'm really thankful for this. I've done many things behind the wheel of the Toro Rosso car and they're giving Verstappen a chance the same way they gave me a chance three years ago.
"In the end Toro Rosso is a team for young drivers…and I'm too old! Therefore I understand the decision."
He added: "I'm not p*ssed off. I'm a little bit sad obviously because I like the team and believe it's a good one.
"It's always in difficult moments that you can show your best potential and that's what I'm going to do in the next eight races."
In announcing Verstappen's arrival, team boss Franz Tost admitted that Toro Rosso's poor reliability record so far this season meant they had, to an extent, let Vergne down.
He's had five retirements in 11 races – more than any driver - but Vergne himself suspects that a string of points finishes would have made little difference.
"Even if I'd made a podium I'd be in the same situation. Toro Rosso is a team for young drivers; it doesn't matter how great I would have been," he said.
"I think no-one could have done better than I've done. I've had a good first half of the season, unfortunately because of the retirements it's nearly been invisible."
The contrasting fortunes experienced by Ricciardo and Vergne over the last 12 months offer about as good an example as any of just how fickle F1 can be.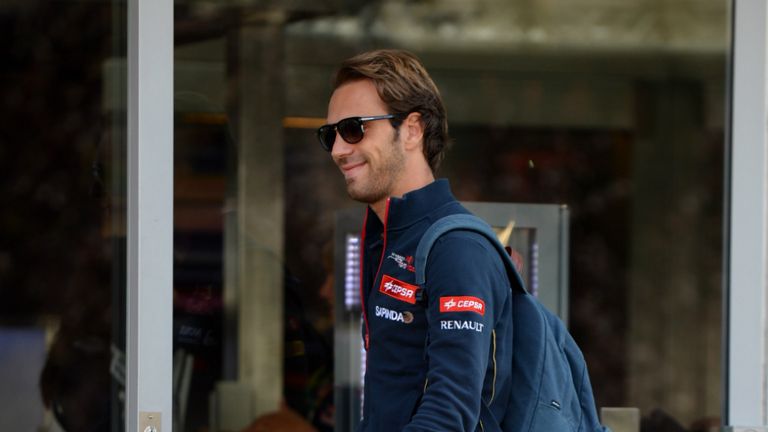 But again, Vergne is refusing to be downcast and instead thinks the Australian's stellar success at Red Bull alongside World Champion Sebastian Vettel reflects well on him.
"I have many good things in my favour. When you look at what Daniel's doing at Red Bull, last year we were always fighting for the points and always fighting together," he said.
"He was certainly better than me in qualifying but that's the biggest point I've improved this year.
"I'm a much better driver this year. I don't like this kind of comparison but I would be more or less [doing] what he's doing at Red Bull.
"That gives me a lot of confidence and credit at the same time."
Although Vergne stressed that his mind is, for now, firmly fixed on the eight races he has left at Toro Rosso, he added that he wouldn't want to stay in F1 just for the sake of it.
"It's a little bit too early to talk about other teams. The only thing I can say is that the best help I can have for next year is my performance behind the wheel," he said.
"I have my place in a good seat to win races because I know I can do it. Otherwise I wouldn't be here."
Meanwhile, Toro Rosso have confirmed that Verstappen will run practice sessions later this year, although they've yet to decide where.
The Dutch youngster first needs to complete 300km of running to qualify for an F1 Superlicence.