Schumacher takes realistic view
Michael Schumacher does not think Mercedes can build a title contender despite a good start running last year's car in Jerez.
Last Updated: 08/02/12 9:59pm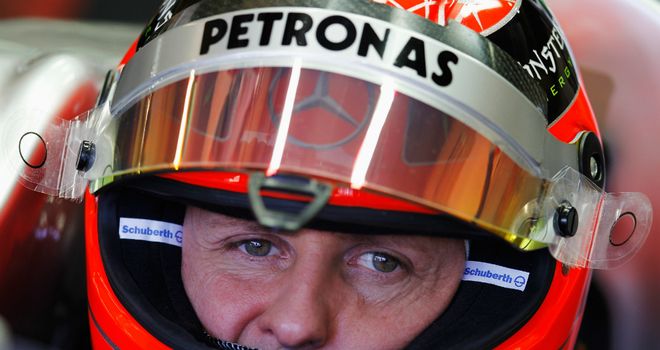 Michael Schumacher is not expecting Mercedes to build a car capable of challenging for the 2012 Formula One title despite their positive start to the testing season.
Schumacher finished top of the time-sheets on the second day in Jerez, although that could be something of a false position as they are one of only two teams to be running a 2011 car.
He thinks it will take the team time to work its way to the front of the grid and says a title challenge would be unrealistic - their new car will be used for the first time in Barcelona later in February.
"It was a good and productive test, full of lots of useful information, and I am now looking forward to driving our 2012 car for the first time at the next test," Schumacher said.
"I don't think we can realistically achieve a championship car immediately from where we started last year, we have to build our way there.
"I am confident we can do that, but let's take it step by step. We work longer on our car, but if this was the only secret we should have shown all the cars later.
"We made some very good work with the new tyres, which are certainly much better for a driver - they are more consistent and a lot closer to what you would expect from a Formula One tyre.
"Understanding those tyres was our main focus and we had a programme we did pretty well with."