Michael Schumacher says he's still fully motivated for Japanese GP
Veteran braced for a ten-place grid penalty at Suzuka
Last Updated: 02/10/12 12:26pm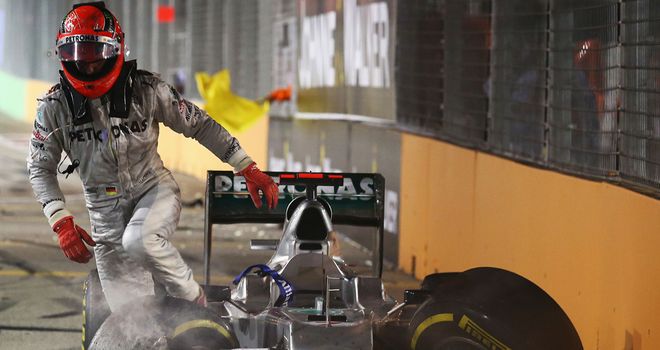 To compound Schumacher's current misery, he faces a ten-place grid penalty at this weekend's Japanese GP after ramming Jean-Eric Vergne out at Singapore.
Nonetheless, the veteran remains adamant that there will be no letting up in his efforts at a circuit he considers one of the best on the calendar.
"My motivation is completely intact after the news last week, especially because Suzuka is one of the season's highlights for me," said Schumacher.
"I enjoy the circuit - it has sections that challenge you as a driver like almost nowhere else. Then there are the fans: they love motor racing and it is fun to feel their passion. I'm also a big fan of Japanese food, so I'm always happy to travel to this race.
"Logically, it would also be nice to achieve a sporting highlight this weekend, although my chances are of course very limited because of my grid penalty. But I've always approached these things as a challenge."
It's believed that Schumacher has been offered a management role with Mercedes for next season, while Sauber have already confirmed they would be interested in acquiring his services as a replacement for the McLaren-bound Sergio Perez.