Norbert Haug denies his exit from Mercedes linked with arrival of Niki Lauda
While Lauda says he's "sorry" to see long-time motorsport chief depart
By James Galloway
Last Updated: 14/12/12 12:49pm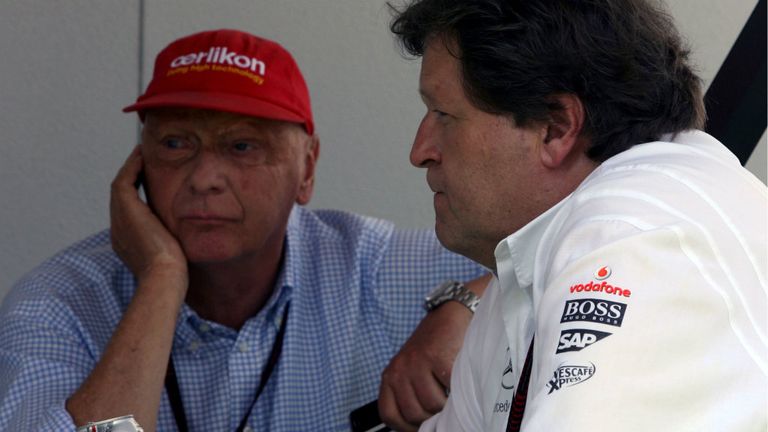 The Stuttgart-based marque announced on Thursday that Haug was to step down from his role as the head of their motorsport division at the end of this month, having come to a "mutual agreement" to bring their 22-year association to an end.
Neither party revealed a reason for the sudden split in their joint press release, although Haug did express regret that over the last three seasons as a team owner they "couldn't fulfill our own expectations".
Speculation as to whether the recent arrival of three-times World Champion Lauda to the role of non-executive chairman of the underperforming Brackley-based F1 team had contributed to Haug's departure has since followed.
However speaking in Germany, Haug insists his departure was purely a decision made between himself and the main company board.
"I would again like to clarify strongly it was a decision that the board and I have taken unanimously and jointly," he was quoted as saying by Die Welt newspaper.
"Niki had absolutely nothing to do with it.
"We accept and respect each other over the years, and this will not change anything."
Lauda himself, whose arrival at Brackley was confirmed at the same time as the signing of Lewis Hamilton for 2013 - a deal he was heavily credited with influencing - expressed regret that he would no longer be working with Haug.
Speaking to Sky Sport News in Germany, the Austrian said: "I'm very sorry about that. I have always had a good relationship with him and for me it would be great to work with him in future time.
"After the shock we have no idea how to fix the problem. Absolutely, Norbert will be missed in the team."