Ambitious Lewis Hamilton says Fernando Alonso is still the driver to beat in F1
Merc's new recruit targets 'greatness' from the rest of his career
By Pete Gill
Last Updated: 11/03/13 2:25pm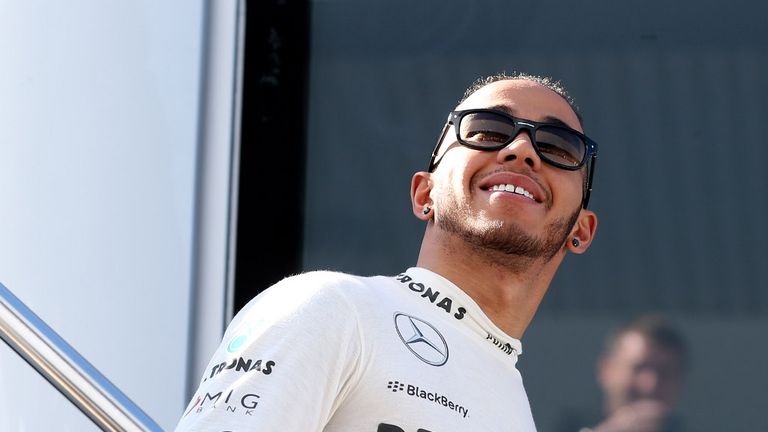 While one of the most intriguing subplots of the new season will be how Hamilton's performances at Mercedes compare to those of Button and Sergio Perez at McLaren following the 2008 World Champion's bombshell decision to leave the Woking outfit, Hamilton has insisted he is more concerned with defeating the driver he believes is the best in the sport.
"Talking about a rivalry with Jenson doesn't really excite me, the rivalry with Fernando excites me more," Hamilton, who partnered Alonso at McLaren in 2007, told The Mail on Sunday. "He's the guy I want to beat. You also want to beat Seb [Vettel], as they are the ones with most titles. But Alonso's the fastest driver I can see. He's also one of the most experienced.
"Anyone would struggle to beat him. You've got to try and stay ahead of him in a Ferrari that's competitive. That's going to be a real challenge."
So, too, will be the task of turning Mercedes into a leading force in the sport after three disappointing seasons in which the team have won just a single grand prix. While Hamilton has been at pains to lower expectations since his transfer, the W04 looked formidably fast during winter testing and Hamilton says he has no doubts that he made the right choice when opting to abandon the familiarity of McLaren to leap into the deep unknown at Mercedes.
"The more people I meet here, the more excited I get. It's just a beautiful place to be. I have just been on a good curve lately, going from strength to strength and making the right decisions.
"I'm absolutely 100 per cent happy and confident in the decision I made."
And despite targeting third place at the season-opening Australian GP next week, Hamilton's ambitions for the rest of his career in the sport couldn't be higher - or more intense.
"I expect myself to win, to achieve greatness, to excel. That's what I work hard for. It's what drives me on.
"We all want to be the one. I was the one for a short period of time - now it's toppled over to Sebastian. But I want to be at the forefront. People see Michael Schumacher as a god, and that's where I want to be."
Watch the full extended version of Johnny Herbert's exclusive interview for Sky Sports F1 with Lewis Hamilton here