Michael Schumacher to become brand ambassador at Mercedes-Benz
German's role will focus on future technologies linked to road safety
By William Esler
Last Updated: 11/04/13 2:33pm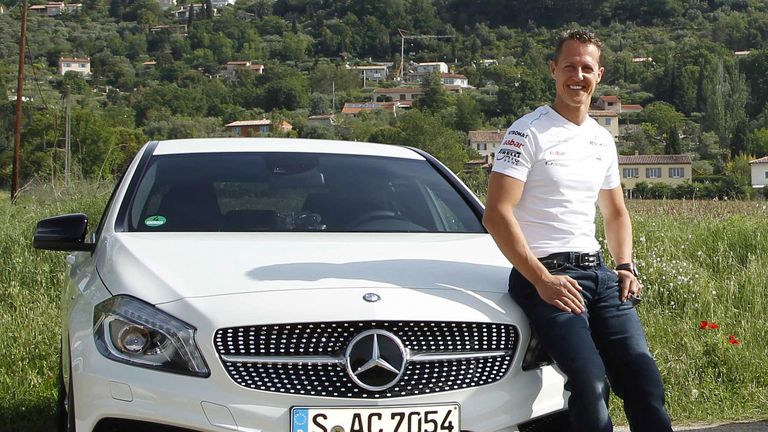 Having retired from Formula 1 for the second time at the end of the 2012 season, the seven-time World Champion will remain with within the family of the team with which he made his comeback.
However, his role will stretch beyond F1 with a large part of his focus being on future technologies linked to road safety, "in particular the further development of the Mercedes-Benz safety and comfort systems 'Intelligent Drive'."
"The future interests me much more than the present and past," Schumacher said.
"During my Formula 1 time I always believed that you must not allow yourself to rest on your laurels, but that you must continuously try to improve. In so doing I was very often able to rely on the help of all the technologies available to me in the car and use them to my advantage.
"That is why I am a declared supporter of driving assistance systems both in the racing car and in the road-going car."
Dr. Joachim Schmidt, Executive Vice President Mercedes-Benz Cars, Sales and Marketing, added "We are proud that Michael Schumacher, the most successful and best-known racing driver in the world, is again joining us as our partner.
"Right from the time when he was a Mercedes-Benz junior and of course in the last three years as a driver in our Formula 1 team, Michael Schumacher has always been committed to our company's projects. This is why it is only logical for both sides to pool their expertise and know-how and to use them, for instance, for enhancing driver assistance systems and thus improve safety on the roads within a partnership."