Mercedes to look for W04 cure after wilting in searing Bahrain GP heat
Yet more rear tyre degradation played havoc with Mercedes' race
By James Galloway
Last Updated: 22/04/13 2:34pm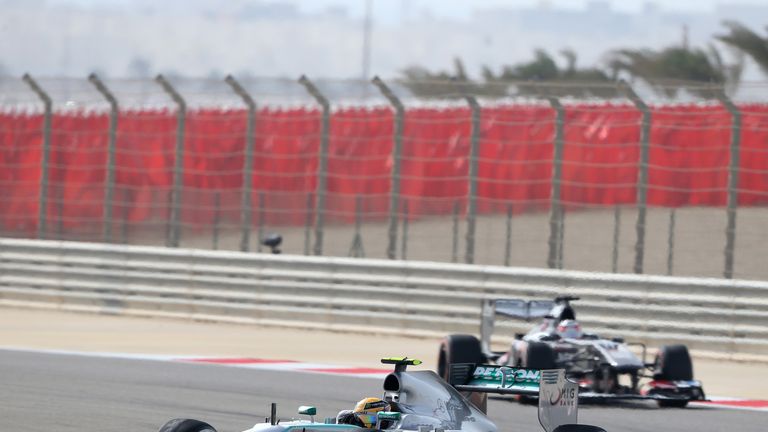 With track temperatures at Sakhir's desert venue pushing a high of 42 degrees in time for the 3pm local start time, Rosberg plummeted from pole to fourth place inside six laps while team-mate Hamilton ran only 11th prior to the onset of the first round of pitstops.
But as temperatures began to drop gradually into the late afternoon Hamilton's race in particular picked up from his third stint onwards - the Briton ultimately passing Mark Webber on the final lap for fifth - although Rosberg's dispiriting day continued as he made four pitstops en-route to ninth.
Team Principal Brawn concedes the W04's pace in the opening stint was a cause for concern and must be improved for when they're faced with high ambient temperatures again.
"We struggled badly in the early part of the race when the track temperatures were at their highest," Brawn said.
"This is an issue we have to address and we will continue working on solutions to improve our performance in this area.
"In the second half of the race, as the track temperatures cooled somewhat, our pace was not bad - particularly with Lewis.
"Lewis and Nico did as good a job as possible with the car we had this afternoon but it was a case of damage limitation for both of them."
Dealing with rear tyre degradation has been a long-time problem for Mercedes and Brawn added: "We must make it a priority to cope better with elevated temperatures: the tyres are the same for everybody and we are not performing as well as our competitors in these conditions."