Helmut Marko insists Mercedes' Pirelli tyre test was worth at least a second a lap
But Mercedes boss Toto Wolff insists his team did not break rules
By William Esler
Last Updated: 27/05/13 12:34pm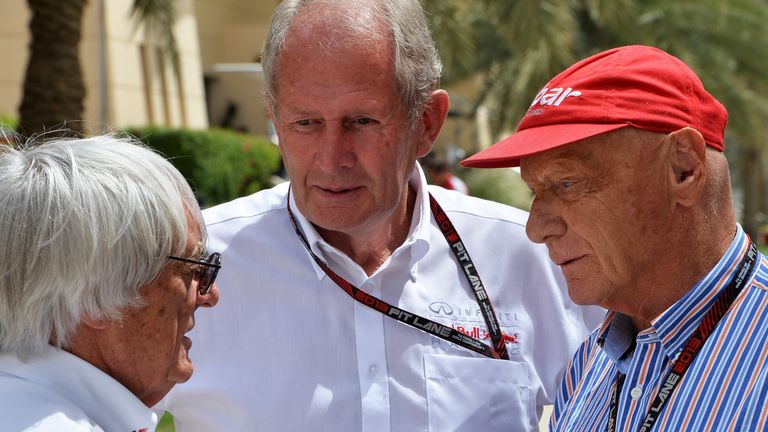 The controversy overshadowed Sunday's Monaco GP with news breaking on the morning of the race that Mercedes had completed 1000km of running over three days at the Circuit de Catalunya earlier this month.
Red Bull and Ferrari lodged protests with the FIA, who have denied having full knowledge of the test, and Marko has insisted Mercedes, victorious in Sunday's race, will have benefited from the additional running.
"We are very unhappy," The Guardian quoted Marko as saying.
"When we test for three days, we go a second faster - that's what Adrian Newey [Red Bull's Technical Director] says. It definitely helped them - you can see that they had no tyre problems. That's no accident."
"There are sporting regulations that cannot be overridden by a civil agreement between Pirelli and the FIA. The sporting regulations state clearly when and how you can test. We are seeking clarification of how to proceed and that the competitive advantage of Mercedes is compensated in some way".
However, Mercedes Motorsport Director Toto Wolff has reiterated the team's view that the test was permitted within the FIA Sporting Regulations.
"What we did was exactly to the rules," the Austrian said.
"I don't know exactly where the complaint came from. I think it came from a triple world champion [Red Bull], and we're digging ourselves out of s***. We have just got out of s*** and then we get a complaint like this. It's not how it should be."
News of the test only surfaced on Saturday but Wolff denied it had been deliberately shrouded in secrecy.
"We stayed in Barcelona with the whole equipment, with the whole garage, with the trucks, with everything. There wasn't anything under cover," he responded. "There was nothing we wanted to keep a secret. We didn't Tweet. Should we have?
"The team have gone through difficult times in the past years and nobody and nothing can take that win away from us today.
"If a penalty comes we have to see. But for us it is about the sustainable long-term building of the team. We were asked by Pirelli [to help with testing] and as far as I understand the FIA give the OK to do this. So it's all according to the rules. And if other teams seek to clarify, let's clarify."
Christian Horner is one person looking for such clarification and the Red Bull Team Principal is upset at what he perceives to have been the "underhand" staging of the test.
"What annoys me is that it was so underhand, and it makes a mockery of the rules," Horner told reporters. "There is confusion between what is contractually permissible and what a team is allowed to do in the sporting regs.
"It's a situation we need clarification on, and our position is we are going to request that clarification. I can understand Pirelli wanting to test the tyres, they've obviously got issues with the tyres.
"What's disappointing is it's been done in not a transparent manner, that a three-day test has taken place with a current car running on tyres that are going to be used at the next grand prix. Irrelevant of what you call it, that's testing."