Leaked letter reveals teams were warned last year against staging in-season test
Mercedes revealed to have run in three-day test after Spanish GP
By Pete Gill
Last Updated: 28/05/13 1:51pm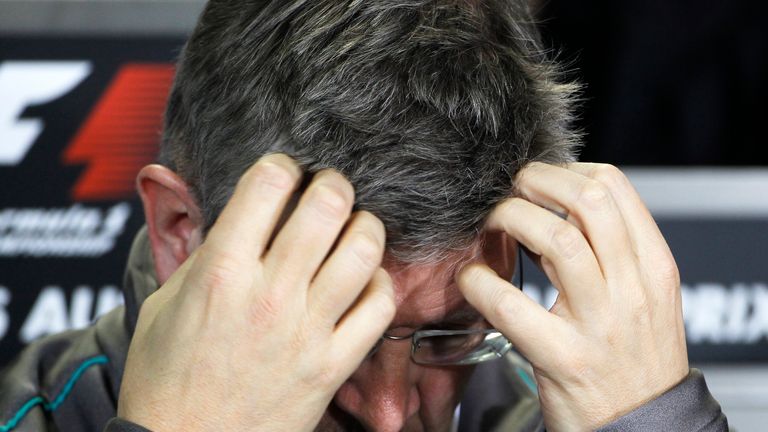 The letter, reputedly sent out last April by the Formula One Teams' Association and published in The Daily Telegraph, makes plain that a 'tyre test' could only be staged with the unanimous support of all the teams.
It is the latest twist in a saga that erupted on the morning of Sunday's Monaco GP when news broke that Mercedes, subsequent victors in Monte Carlo, had held a three-day test with Pirelli in the week after the Spanish GP.
Although Mercedes insisted the test was within the rules, the letter declares that there is no scope with the regulations for a private test to be held unilaterally.
The letter stated: "Pirelli is entitled under the terms of their agreement with the FIA to offer teams 1,000km of tyre-testing, subject to each team being treated equally. However, there are no provisions within the sporting regulations for such testing to take place in-season."
Mercedes' rivals are adamant that a breach of the regulations has been committed, with Red Bull boss Christian Horner describing the test as "underhand" and Ferrari Team Principal Stefano Domenicali arguing: "There is not a doubt the 2013 car was used and, as is written in the regulations, the two previous years' cars cannot be used in the season in this way."
On Sunday night, the FIA published its own statement which declared that the test had not been approved and would have only been ratified if it had been run by Pirelli with all the other teams offered an equal opportunity to participate.
The matter could now be passed on to the FIA's International Tribunal with a wide range of sanctions available to the governing body if Mercedes are found guilty of transgressing the rules from a swingeing fine to a points deduction.
The answered and unanswered questions from testgate