D-Day for Mercedes and Pirelli as FIA Tribunal convenes in Paris
Hearing to start in Paris later this morning at governing body's HQ
By Pete Gill
Last Updated: 20/06/13 10:19am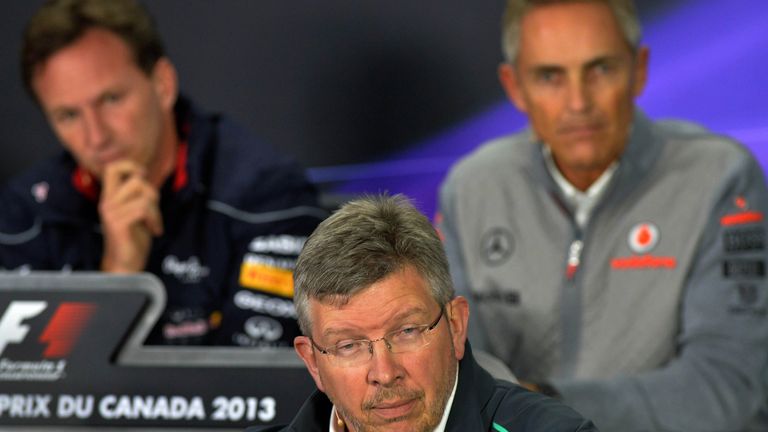 Mercedes provided their 2013 car, along with drivers Lewis Hamilton and Nico Rosberg, for Pirelli's use at a private tyre test at the Barcelona circuit after the Spanish Grand Prix and ahead of Monaco.
Article 22.1 of F1's Sporting Regulations states: 'Track testing shall be considered any track running time not part of an Event undertaken by a competitor entered in the Championship, using cars which conform substantially with the current Formula One Technical Regulations in addition to those from the previous or subsequent year.'
Mercedes and Pirelli have, though, insisted they committed no wrongdoing with F1's sole tyre supplier insisting that their commercial agreement with the governing body permits 1000km of testing with any of the teams.
Team boss Ross Brawn is expected to feature as Mercedes' leading witness, with the Brackley-based outfit pledging to explain the " facts in an open and transparent manner".
The Englishman arrived at the FIA's Paris headquarters early this morning but declined to speak to the awaiting media pack.
The appearance of his Red Bull counterpart Christian Horner, however, to take in proceedings was something of a surprise, the World Champions having lodged the original protest into Mercedes' test at the Monaco GP.
A 12-man tribunal will hear the case later today, although a verdict on the saga may be delayed until tomorrow.
"They ran a current car, with current drivers, on a current circuit, during the season and on the face of it, that is expressly forbidden by the Sporting Regulations," reported Sky Sports News' Craig Slater from Paris as the Tribunal convened.
"However, there may be a couple of caveats here as we understand there may have been some sort of communique between Mercedes and the FIA. Certainly Mercedes feel they wouldn't have undertaken this test unless they had some sort of permission."
In recent days, speculation has flourished that Mercedes' defence will rest on an exchange of emails between Brawn and FIA race director Charlie Whiting.
Pirelli, meanwhile, are known to be extremely aggrieved at receiving their summons to attend the hearing.
It is by no means unfeasible that Pirelli - who have yet to sign a deal to continue as F1's tyre supplier in 2014 - will quit the sport if any penalty meted out is considered too severe or damaging for their reputation.
Follow the latest twitter updates from Paris as the Tribunal begins