Ross Brawn admitted that Sam Bird will find it difficult to get any track time for Mercedes
Briton set to lose out after Young Driver Test scrapped
By Mike Wise at Silverstone
Last Updated: 01/07/13 2:54pm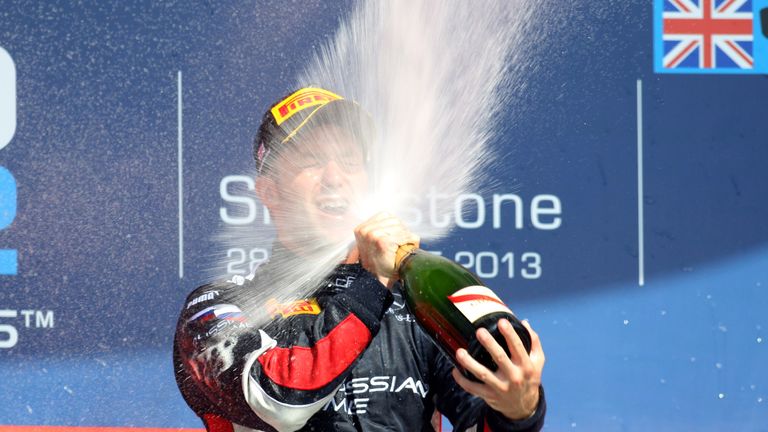 Already a winner in Bahrain and Monaco in GP2 this season, the 26-year-old Briton gave a timely reminder of his talent on Saturday by winning the support category's Feature Race at Silverstone.
Bird's success came a week after his path to Mercedes' W04 was blocked by the FIA, who barred the Brackley team from next month's Young Driver Test as a punishment for the tyre test they recently conducted with Pirelli.
On Friday, the FIA did away with the Young Driver Test altogether as in-season testing makes its return for 2014.
"It's pretty difficult to be honest because, the way Formula 1 is, we have Sam and we'd hoped one of the things that was going to be very helpful with the Young Driver Test is that Sam is one of our main simulator drivers," Mercedes' Team Principal said.
"Getting time in the real car and looping that back is really helpful.
"We've lost that and at the moment I'm not sure what we can do to recover it. He's getting plenty of simulator practice anyway, so it can't be doing him any harm with the GP2 programme.
"We haven't got any means really for compensating for the loss of the young driver programme, which is a great shame because he's a super, enthusiastic guy and clearly very talented."
Stressing the need to be on top of next year's major rule changes, Brawn said that Bird would most likely remain second in the queue behind Lewis Hamilton and Nico Rosberg unless the FIA forced teams to run young drivers.
"I still think there's a need to have a very structured approach to young drivers and tyre development because, quite honestly, teams are pretty selfish and we don't want to do that unless it means giving up car development time," he added.
"Because the formula is so new next year, we'll be desperate to get any time we can developing the car. So young driver tests or tyre tests will be second in line.
"I think we have to recognise that and still think about a properly structured approach - to give the tyre supplier some time and to give young drivers some time."