Ross Brawn admits Nico Rosberg's victory at Silverstone was 'intense' to watch
Team had seen Hamilton suffer a tyre failure early in the race
By William Esler
Last Updated: 30/06/13 6:28pm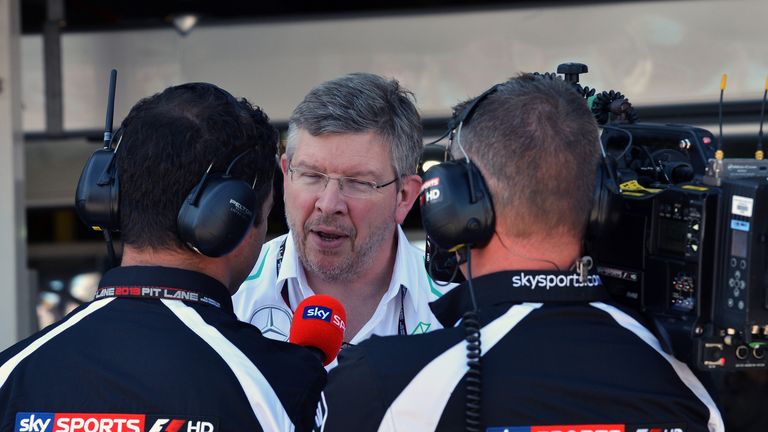 Having locked out the front row in qualifying, Lewis Hamilton surged into an early lead until a left-rear tyre failure dropped him down the order and allowed Sebastian Vettel to take over at the front.
Numerous other drivers would also suffer punctures during the race, but it was a gearbox problem that forced the Red Bull driver out, allowing Rosberg to retake the lead for Mercedes.
"That one was intense - we were a bit unfortunate with Lewis but then fortunate with Sebastian so it worked one way then the other," Brawn told Sky Sports F1.
"Both drivers had fantastic drives - there was quite a lot of damage on Lewis' car so I am happy with how he managed to get it back together."
Brawn didn't want to pass comment on safety concerns after the numerous Pirelli tyre failures, but did say that all the teams needed to investigate.
"We will have to look into it," he added.
"I don't want to comment until we get all the facts, but it is something we will have to have a serious look at.
"Obviously we are at the centre of it following our Barcelona test, but you can see why we were concerned and wanted to do the work. We will have a proper look at it and see what we need to address."