Mercedes focusing on tightening up reliability of W04 for second half of the 2013 season
Team still unsure what caused Rosberg's "unusual" engine failure
By James Galloway
Last Updated: 13/08/13 8:52am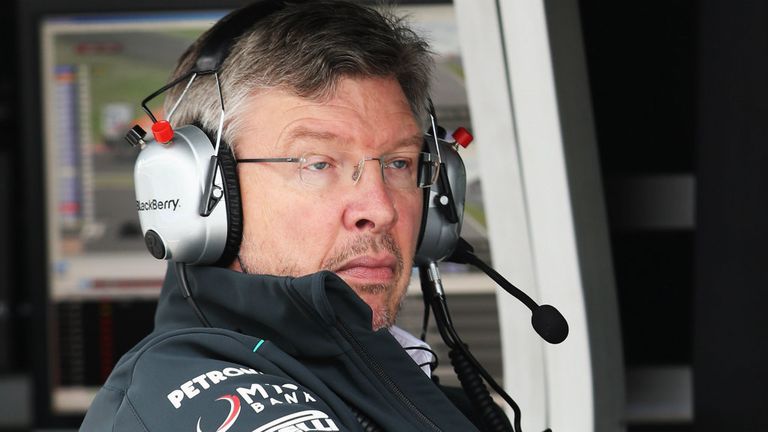 While Lewis Hamilton has finished all ten grands prix to date in 2013, team-mate Rosberg has borne the brunt of the technical problems to have struck the W04 and recorded three retirements.
The latest was caused by an engine failure in the closing stages of the last grand prix at the Hungaroring, which represented the first such race-ending Mercedes V8 blow-up since the German manufacturer bought the Brackley team in 2010.
Brawn, Mercedes' Team Principal, expressed sympathy with Rosberg and revealed the Budapest incident was still puzzling the team.
"We're always worried about reliability, it's always very high in our list of concerns because if you don't finish a race you don't score points," he told Mercedes' YouTube channel.
"It's been frustrating that we've had problems with the car and doubly frustrating I'm sure for Nico they've occurred all on his car.
"We had two chassis problems earlier in the year, we stabilised, and then we had an engine failure at the last race.
"That was a very unusual failure. We've not had an engine failure I think since 2008. We're investigating the recent failure. As I say, it was very unusual; we don't know what's happened."
Mercedes' three DNFs with Rosberg's car mean they have suffered more race-ending failures than any of three chief rival teams in the championship battle.
Brawn says the Brackley outfit will use the latest problem in Hungary to further strive to improve their processes.
"Reliability is a critical thing for Formula 1 teams and we're always endeavouring to improve it, to improve the systems, to improve the quality control, improve our inspection, and improve our review process," he explained.
"You just go through this loop all the time of getting to a level and then deciding how you can improve it. We're not good enough yet but the priority for the team and everybody is making a massive effort to improve it - not just trying to work harder, but work more intelligently as well."