Paddy Lowe happy to wait for Ross Brawn's call over his Mercedes future
Lowe "working very well with Ross and Toto, there's no issue there"
By James Galloway
Last Updated: 19/11/13 9:22am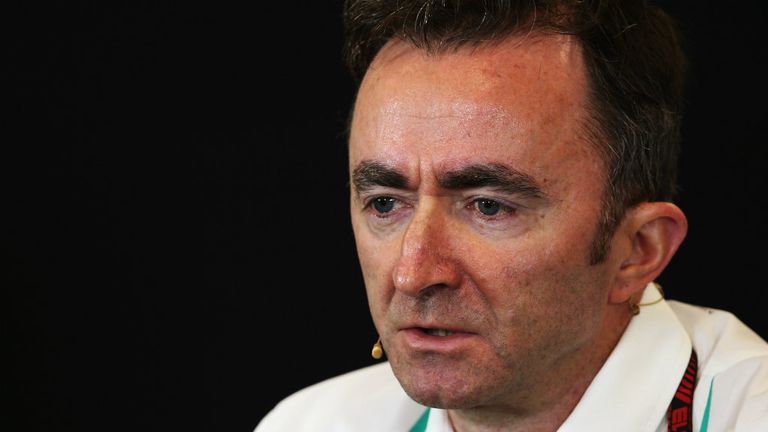 Brawn's future as Team Principal at the Brackley-based team he first joined in late 2007 has been at the centre of fevered speculation all season following the arrival of Toto Wolff as Executive Director and Lowe as the head of the technical department.
Although most observers now expect Brawn to depart the team at the end of the season to leave Wolff and Lowe effectively sharing the traditional Team Principal role going forward, Mercedes have publicly insisted they haven't given up hope of convincing the Englishman to stay and a final decision won't be taken until after this week's season-ending Brazilian GP.
Speaking at the U.S. GP, Lowe insisted there was no tension inside Mercedes over the timeframe for the 58-year-old Brawn's eventual handover and they are happy to wait for his decision.
"There's been a lot of talk about this in the last few months, you're right," the former McLaren Technical Director said.
"The fact is that Ross will step back at some point. It's not clear what the timing is for that or whether he will step back completely or remain in a different role within the team. At the moment we're waiting for Ross's call on that.
"In the meantime, I'm working very well with Ross and with Toto, there's no issue there, we work very well together. I would like to say there's no impatience on that aspect, so we'll just have to wait and see how it turns out."
Should Brawn call time on his Mercedes career then the former Ferrari technical mastermind will leave the team in strong shape with the outfit on course for second place in the Constructors' Championship.
Lowe, who began working at Brackley in June after an earlier than expected release from his McLaren duties, admits the runner-up position would both be ahead of target for 2013 and set them up for a title challenge next year when the team are widely expected to make a step forward under the new turbo engine regulations.
"Formula 1 is a very tough business and you can't build to championships from nowhere. Our target this year was actually to come third, so if we can get third or exceed third that would be meeting our ambitions," he said.
"We very much hope we can get second and that would be a fantastic platform from which to mount an attack for the championship next year. But we have tough rivals around us, so we're not underestimating how difficult that would be."