Ross Brawn says he is taking time out & will decide his future within 12 months
"I didn't want to spoil it; I wanted to leave on a high," he says
By James Galloway
Last Updated: 03/12/13 3:57pm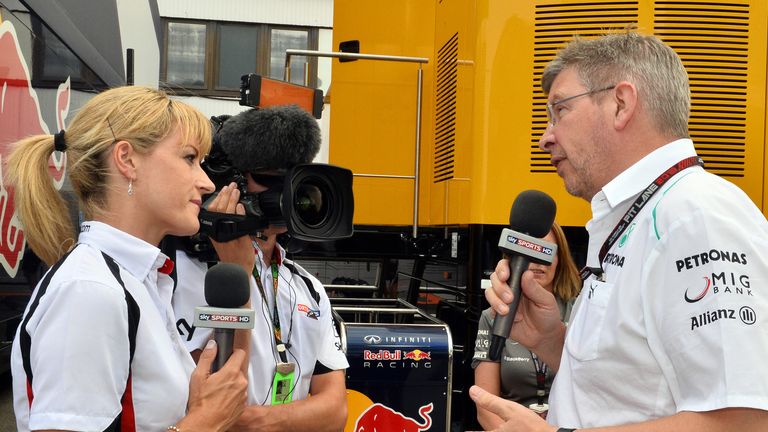 After a season of uncertainty over his long-term position at the Brackley-based team, Mercedes announced last week that Brawn would leave on December 31 after three seasons at the helm of the German manufacturer's works outfit.
The team's non-executive chairman Niki Lauda suggested on Sunday that Brawn would now step away from F1 to "go fishing" but expressed the belief that the 59-year-old would return to the sport before too long.
Speaking in public for the first time since his Mercedes departure was confirmed, Brawn made it clear that he doesn't have another position in the sport lined up and a decision on his next move won't be made immediately.
"I've no idea. I really genuinely will see how things pan out in the next six, 12 months and make a decision," he told the International Business Times.
"I'll take some time off now and reflect on things and see if the juices start flowing again and next summer make a decision on if there's any opportunities and things I want to do, or people offer me things to do."
Brawn's future at Mercedes had been thrown into doubt as long ago as January following the arrivals of Toto Wolff and Paddy Lowe to the roles of Executive Directors.
The former Ferrari and Benetton technical chief made clear to Sky Sports F1 at the Japanese GP in October that he required "a very clear definition of who is in charge" before deciding whether or not to stay on in to 2014.
With that outcome not satisfying Brawn, the Englishman says it felt like the right time to walk away.
"Everyone actually got on fairly well but I just had a view on how things should be done and [it was] slightly different to the view of some other members of management," he added.
"And I think for me it was coming to the end of a period anyway, so I didn't want to spoil it, I wanted to leave on a high. We had a pretty good year this year and I think it puts some fantastic foundations in place for next year."