Unbeaten Mercedes remain wary of rivals and ready 'number of updates' for Canada
Lewis Hamilton, meanwhile, says he has "even more energy" after Monaco controversy
By James Galloway
Last Updated: 30/05/14 4:38pm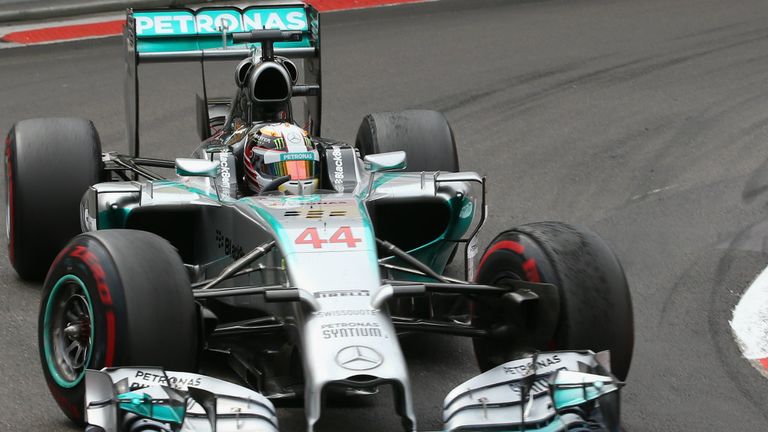 With the tension between Lewis Hamilton and Nico Rosberg ultimately coming to dominate all the post-Monaco GP debate, the result in the Principality - a fifth successive W05 one-two - meant that the Brackley outfit have become the first team since McLaren in 1988 to win six consecutive races at the start of the season.
Although nearest challengers Red Bull felt they did make tangible progress with their RB10 - Daniel Ricciardo qualified within 0.4s of polesitter Rosberg and then finished on Hamilton's tail in the race - the Monaco circuit is a slow, tight and twisty layout whereas Canada's power-dependent Circuit Gilles-Villeneuve should play more to Mercedes' main strength.
But Toto Wolff, Mercedes' Executive Director, says the team are wary of the progress being made by their rivals and aren't taken a seventh successive win as a given.
"We went into that [Monaco] race convinced that our rivals could outperform us and that's how we worked to prepare for the weekend: like we were the underdogs," Wolff said.
"So we were pleased to see that we still had a good advantage at the front of the field. The team is operating at a very high level right now but we need to keep the ball flat, stay humble and keep pushing.
"On paper, you might say that Canada is the kind of circuit that should suit our package. But we don't have a crystal ball and we have been bitten by that way of thinking in the past. We know that our rivals are getting closer and that we will need to extract every bit of potential to deliver a strong performance in Montreal."
Wolff's fellow team chief Paddy Lowe confirmed the latest stage of the W05's development.
"In Montreal, we have a circuit at which Lewis has traditionally excelled and, with both him and Nico on top of their game, we're expecting them to push each other all the way through the weekend once more," he said.
"As always this will of course depend on the team providing a good package and equally strong reliability. We will be bringing a number of updates to the car, both on the power unit and aerodynamic side, so it should be an interesting weekend."
Following a Mercedes engine failure on Valtteri Bottas' Williams at the Monaco GP, Lowe added: "There were some concerns after Monaco following a retirement for Valtteri Bottas but the team at Brixworth have been working extremely hard to understand that problem and ensure that it is contained across every engine. We are confident that this will be the case."
Mercedes' feuding drivers, meanwhile, renew their title rivalry in Montreal, with Rosberg now holding a four-point advantage following his victory over Hamilton in Monte Carlo.
However, Hamilton is a three-time polesitter and winner in Canada, whereas his team-mate has yet to finish higher than fifth, and the Briton says he is keen to strike back.
"Monaco was another great weekend for the team and I'm so proud of all the hard work the guys put in to make it happen," the 29-year-old said.
"Of course, from a personal perspective it wasn't what I was aiming for. I race to win every time and unfortunately it just wasn't my weekend. But I drove with all my heart and gave it all I could, so I head to the next race with even more energy and determination."
Rosberg said of his growing battle with Hamilton: "He has been on top of his game so it was important for me to break his momentum last weekend. I now have the lead again in the World Championship which is great. But it's still very early days and it's going to continue to be an extremely tight battle between us this year."