Lewis Hamilton backed to close down points gap to Nico Rosberg by Toto Wolff
Team chief suspects Mercedes duel may be decided by 'Abu Double'
By James Galloway
Last Updated: 12/06/14 11:58am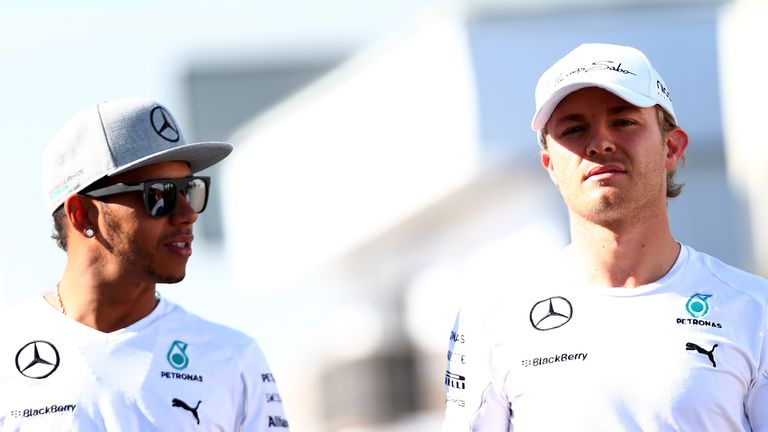 Mercedes team chief Toto Wolff has backed "fighter" Lewis Hamilton to hit back in his battle for the World Championship with Nico Rosberg following the disappointment of his second retirement of the season in Canada.
Just two races after wiping out Rosberg's early-season points advantage to return to the summit of the Drivers' Championship for the first time in two years, Hamilton heads into next week's Austrian GP 22 points adrift of his team-mate after the dramatic events of Montreal where, only seconds after passing the sister W05, the Briton was forced to retire after an MGU-K failure caused his brakes to terminally overheat.
In contrast, Rosberg has a 100 per cent finishing record with two victories and five second places across the opening seven rounds. With the stakes so high, and the battle so tight, between Mercedes' two drivers, Wolff is aware of the setback to Hamilton's hopes but is sure the 2008 World Champion will not let it affect his challenge.
"We have talked and we are just sorry to have let Lewis down," the team's Executive Director said after a Canadian GP which saw the team beaten for the first time in 2014, with Red Bull's Daniel Ricciardo taking the honours.
"It's a shame, particularly as this championship is as close as it is. But he's in good spirits, he's a fighter and I'm sure he will come back."
Although Rosberg's points lead represents a handy advantage as the season approaches its mid-point, the margin between the two Mercedes drivers is less than the equivalent of a single race victory.
Wolff disagrees that Hamilton now faces a mountain to climb, particularly as the controversial double points season decider in Abu Dhabi will offer a mammoth 50 points as opposed to the usual 25 to the race winner.
"We are seven races into the season, so we are having another 13 – we have double points [in Abu Dhabi]!" Wolff pointed out.
"First of all, we have to be careful in saying that it is an easy home run for us [to the championship] because you can see Red Bull scored massive points [in Canada] and you can lose that gap really quickly.
"But between the two of them I guess it's going to come back to an end-of-season [decider] with double points."