Double points finale set to settle Nico Rosberg v Lewis Hamilton says Toto Wolff
Contentious 'Abu Double' already looming large as half-season reached
By James Galloway
Last Updated: 24/07/14 12:28pm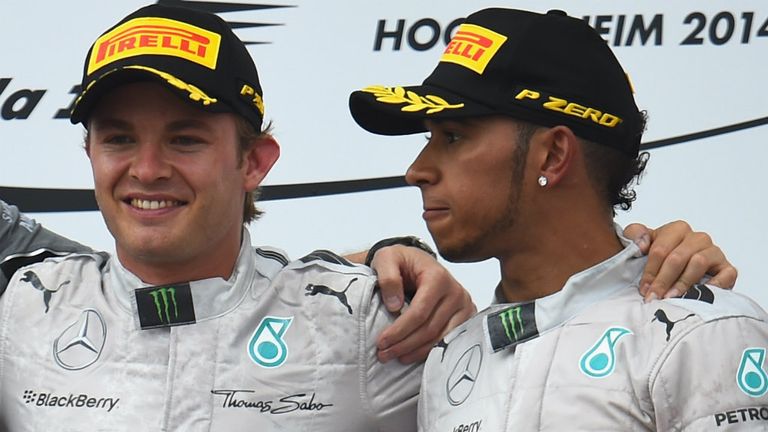 Mercedes' Toto Wolff believes it is increasingly inevitable that F1's highly-controversial double points season finale in Abu Dhabi will settle Nico Rosberg and Lewis Hamilton's tight duel for the 2014 Drivers' Championship.
At the halfway point of the 19-race campaign – which was officially reached on lap 34 of Sunday's German GP – just 14 points separate Wolff's two drivers at the head of the standings while the chasing pack are already a long way adrift.
With the gap between Rosberg and Hamilton having been no more than 29 points so far, the fact that the final race of the year, in Abu Dhabi in November, will for the first time offer a bumper 50 points instead of the usual 25 to the race victor appears likely to prove decisive.
Wolff, Mercedes' F1 Executive Director, certainly thinks that Bernie Ecclestone's contentious rule will have the desired effect.
"I think retirements are going to play a crucial role, but the racing between the two is so close I would be very surprised if it wouldn't come down to Abu Dhabi to the very famous double points," Wolff said after Rosberg and Hamilton finished first and third respectively in the German GP.
"Even if you are behind 30 points you can turn it around in Abu Dhabi if the leading guy retires.
"So maybe Bernie [Ecclestone] was right having the double points, it's going to keep the championship open until the last race."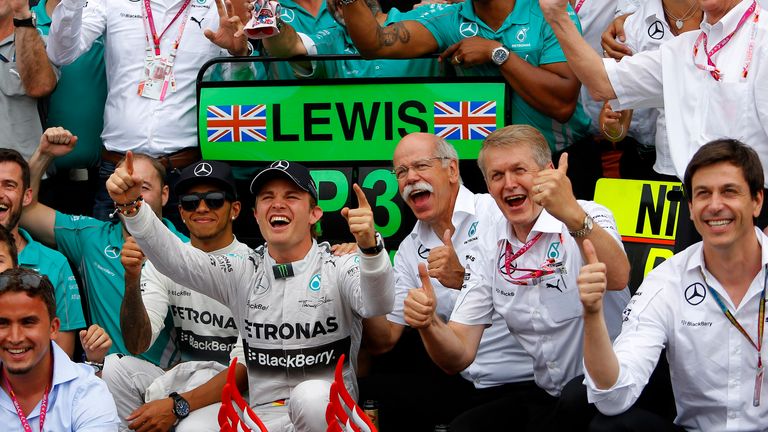 Almost as soon as the new-for-2014 double points rule was announced completely out-of-the-blue by the FIA last December, the regulation was panned by fans with Ecclestone even conceding to Sky Sports F1 later that it was "probably not fair".
Although still not a fan himself, Wolff says the rule will serve to keep the title battle open until the closing laps of the season.
"I don't think it's fair and I don't think we should have done it but the reason was that the commercial rights holder, who sells the sponsorship and cares about TV audience, said we need to keep the excitement until the end, until the last race – and it looks like he was right," the Austrian added.
"The last race could be the decisive one and I would be very much surprised if the audiences wouldn't be up much than they would normally be."
And while Wolff suggested that Rosberg or Hamilton "won't care" if double points ultimately tip the championship in their favour, the team boss joked: "I think the one who might lose the title because of double points will need some psychological treatment!"