Lewis Hamilton 'raring to return' as F1's holiday season ends for Belgian GP
Mercedes pair currently separated by eleven points; "Few better places" than Spa for season to resume says Hamilton
By Pete Gill
Last Updated: 06/09/14 5:15pm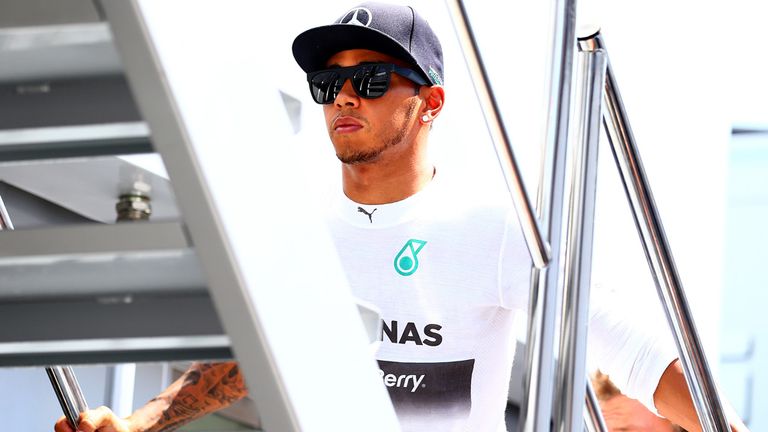 Lewis Hamilton says he is "raring to get back to work" as the Mercedes driver prepares to rejoin battle with team-mate Nico Rosberg for the World Championship.
After its annual three-week summer break, the F1 roadshow will reconvene this weekend at the iconic Spa circuit in Belgium's Ardennes Forest with the duel between the two Mercedes team-mates still dominating the sport's landscape.
Having dodged a series of metaphorical bullets through June and July, Hamilton, who last claimed pole position for May's Spanish GP, will likely reclaim the lead of the championship with victory on Sunday. After edging out Rosberg for third place at the Hungarian GP, the Englishman was reinstalled as the title favourite by the bookies - a status he was first bestowed after January's Jerez test – but the fact remains he has only actually held the lead of the championship this year during the two weeks between the Spanish and Monaco GPs. 
"I had good results there in 2008 and on my first visit to the circuit with this team last year, plus the win in 2010 of course. I haven't won there as many times as I'd like but that win was a really special one, so I really want to add to that and that's definitely the target this weekend," Hamilton wrote on his personal website.
The 29-year-old recently described his tension-filled contest with Rosberg as akin to "playing poker", but it was the role of Lady Luck in proceedings which preoccupied Hamilton ahead of the break following successive technical malfunctions in the opening segments of qualifying in Germany and Hungary. But having narrowly avoided a race-ending calamity on the first lap of the Hungarian GP, Hamilton is now keeping his fingers crossed that his luck has finally changed for the better.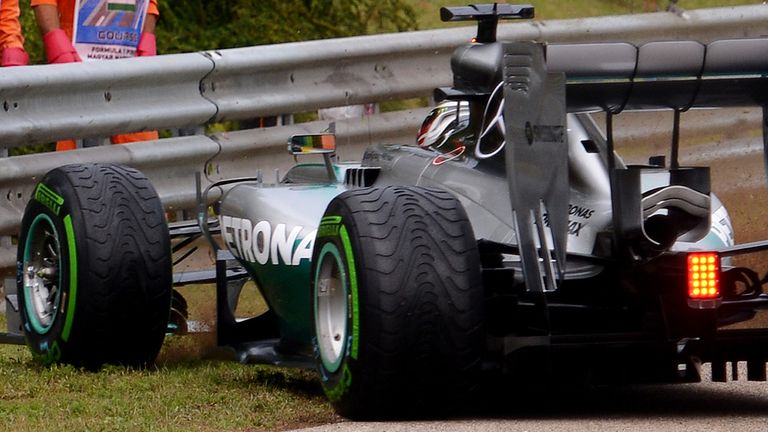 "I can't wait to get back in the car and back into the battle for the Championship. I had some difficult weekends in the first part of the season, but then a bit of good fortune at the last race in Budapest kept me from damaging my car on the wall during that first lap, so hopefully that was a sign that my fortunes are changing at just the right time. 
"There were so many positives to take from the opening eleven races, but both myself and the team always want more and know we are capable of more. The aim is to put the more difficult times of some of the previous weekends behind us and to recreate the best moments at every race from now on. I love driving at Spa, so there are few better places to start."
Sunday's race starts at 1pm, with coverage underway from 11.30am on Sky Sports F1.