Toto Wolff denies Nico Rosberg crashed on purpose but admits 'he was proving point'
Mercedes to review philosophy of allowing drivers to race each other
By Pete Gill and Mike Wise at Spa
Last Updated: 25/08/14 9:55am
Toto Wolff has denied that Nico Rosberg confessed to deliberately crashing in the Belgian GP but reputedly confirmed that the German admitted he didn't attempt to avoid hitting Lewis Hamilton.
Rosberg turned in on Hamilton at the start of Sunday's race, causing a puncture that ultimately resulted in his World Championship rival retiring from the grand prix and the German extending his title advantage to 29 points.
According to Hamilton, Rosberg "basically said he did it on purpose" in a post-race summit held by the Mercedes team.
While Wolff has denied that Rosberg admitted crashing deliberately, SSN reports that the Mercedes boss has confirmed Rosberg acknowledged "he could have avoided crashing but didn't [in order to] make a point."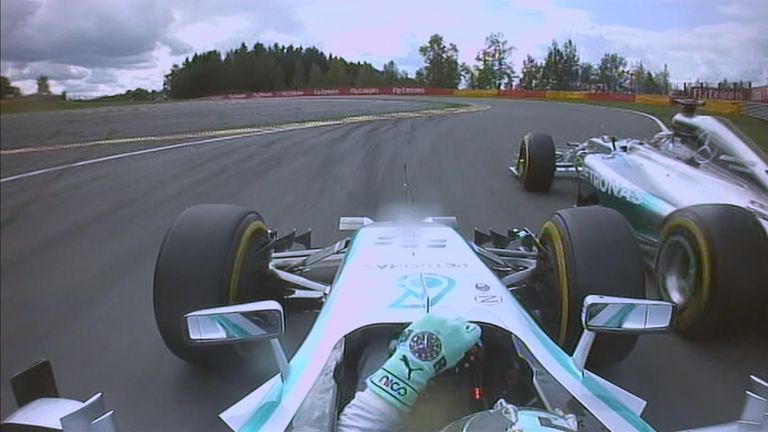 The Spa stewards declined to investigate the collision during the race and it remains to be seen whether Rosberg's reputed confession will trigger a retrospective investigation.
A Mercedes spokesperson confirmed that Hamilton's explosive account of the meeting was 'broadly accurate'.
The crash occured on the second lap of the race. Slow-motion footage of the crash indicated that Rosberg suddenly turned into Hamilton as the Englishman took the racing line through the chicane at the end of the Kemmel Straight.
Wolff's anger was starkly apparent immediately after the race as he branded the clash "unacceptable".
Speaking to reporters later, Wolff disclosed that the collision could result in Mercedes reviewing their strategy of letting their two drivers race each other.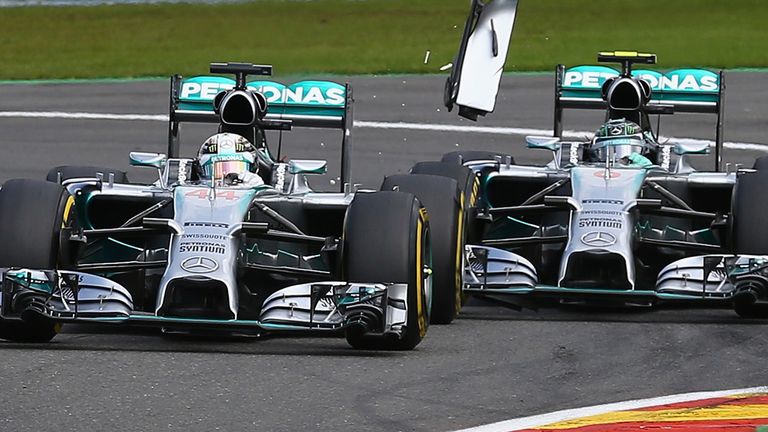 "We haven't decided that yet, I am extremely upset because we have defined rules and we have broken those rules. I feel let down and I feel the team has been let down," he said.
"We are all fans and we owe it to everyone out there to let them race but today that philosophy has ended with Mercedes losing many valuable points and we don't want to end up in Abu Dhabi with a season [where] we lost a title because we are race fans.
"It is one thing enjoying great races and letting race each other but another looking like a fool at the end of the season if you haven't won anything."
Hamilton, meanwhile, suggested that despite Mercedes' management anger with Rosberg the German would escape significant sanction from the team.
"It reminds me of being at school … teachers will talk but they don't do nothing," he was quoted as saying by the Guardian. "You just get a detention. They won't even do that. There's nothing you can do."
This week's Midweek Report will first be shown at 8.30pm on Wednesday on Sky Sports F1 with guests Alan Baldwin and Alex Brundle joining Anna Woolhouse in the studio to dissect the Spa fallout