Kubica cannot remember crash
Robert Kubica is convinced he will be back in Formula One next year after his horror crash.
Last Updated: 14/07/11 10:44am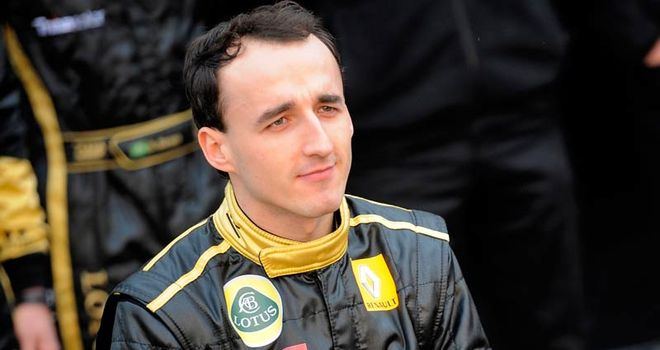 Robert Kubica is convinced he will be back in Formula One next year.
He is currently undergoing lengthy rehabilitation in the wake of a horrific rallying accident earlier this year that has ruled him out for the rest of the current F1 campaign.
The Pole required four separate operations and was kept in hospital for two-and-a-half months before being released to continue his recovery at home in Monaco and at an Italian sports clinic.
In a fans' Q&A on the Renault website, Kubica was asked whether he will be on the grid next year and also be able to fight for the title.
"Yes to the first question. For your second question, we will have to wait until the first test in 2012," replied Kubica.
Injuries
It is a clear indicator Kubica has no doubts he will recover from his injuries, notably a severely-damaged right hand.
"I am satisfied with how things are proceeding," added Kubica.
"Mentally, I've no problem at all. Physically, I am still a bit weak, but my general condition is quite good.
"My weight has now returned to its normal level and for a few weeks I've been able to walk without help. All in all I feel pretty well.
"The improvement is in line with the expectations, and luckily there are no complications that could affect the recovery time.
Return
"It is still too early to have a clear picture for the timing of my return, but the important thing is the final outcome, not the hurry."
In claiming he has no memory of the accident, Kubica feels there is no psychological barrier towards his recovery.
"I am just aware of the consequences it had. So to me it's as if it never happened," said Kubica.