October deadline for Kubica
Robert Kubica has until the end of October to show Renault whether or not he will be able to return to F1 next season.
Last Updated: 16/09/11 9:41am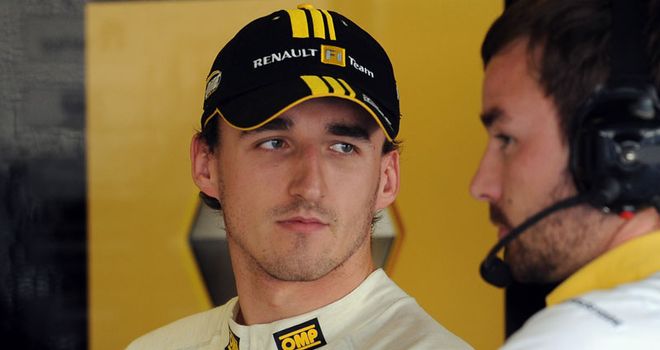 Robert Kubica has until the end of October at the very latest to show Renault whether or not he is capable of returning to Formula One next season.
The 26-year-old Pole has been out of action since early February when he suffered career-threatening injuries in a rally accident.
After months of rehabilitation and promising reports regarding his recovery, Kubica is expected to start driving in earnest again next month.
"In October we consider that Robert can put a helmet on his head just to give a message of what he will be capable to do," his manager Daniele Morelli recently said.
"We are not talking of course of Formula One right away, but it is important that Robert can start to drive."
Even so, Kubica will not have much time to get up to speed as Renault team principal Eric Boullier has said that the end of that month is his deadline for determining whether or not their star driver can race in 2012.
Best line-up
Boullier explained that the deadline is in place because he needs time to finalise his drivers for next season and make sure that Renault have the best line-up possible.
"I will be flexible, because I really like Robert and it will be good to have him return, but in the middle or end of October I need clear confirmation," Boullier told Globo Esporte.
"My problem is that I cannot miss the opportunity to have Robert back, but, at the same time, I need to look after the interests of my team.
"I need to have the best driver line-up, or the best I can get."
Boullier conceded, though, that Kubica will need time to get up to scratch.
He added: "I do not expect Kubica be as fast as last year because I know that when you are off the track for a year it is hard to come back.
"Also when you have a serious accident like the one he suffered, it is not easy. But I need to know if he can do it."