Lotus not giving up on Kubica
Lotus Renault team boss Eric Boullier insists his team has not given up on Robert Kubica despite the arrival of Kimi Raikkonen.
Last Updated: 01/12/11 4:49pm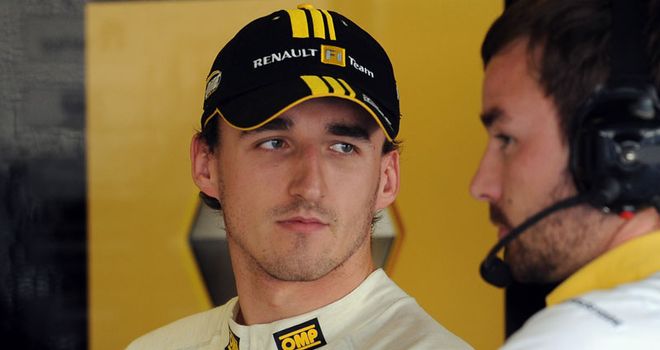 Lotus Renault team principal Eric Boullier insists his team has not given up on Robert Kubica, despite signing Kimi Raikkonen for next year's world championship.
The Pole has been out of action since early February when he suffered horrific injuries in a rally accident.
At present it is not certain when Kubica will return to Formula One, although he did say last week that he could not give Lotus Renault a firm commitment for the 2012 season.
The team, whose name change from Renault is now official after their dispute with Tony Fernandes' outfit was settled, have since signed Raikkonen with the identity of their second driver yet to be announced.
Kubica is also out of contract with Lotus Renault at the end of this season, with reports claiming Ferrari has an option on his services from 2013.
Boullier has already said that if those reports are true, Renault will not spend the time and effort getting Kubica race-fit.
However, if the opposite is the case, Kubica could still be in line to race at some point next year.
"All the scenarios are possible," Boullier told Autosport.
"I need to sit down with Robert and his manager to understand what is the timescale for him to come back.
"We have confirmed Kimi and we will confirm the second seat when we are ready to confirm it."