Romain Grosjean wins Champion of Champions event at Race of Champions
French driver knocks out Vettel and Schumacher on way to final
Last Updated: 28/12/12 9:04am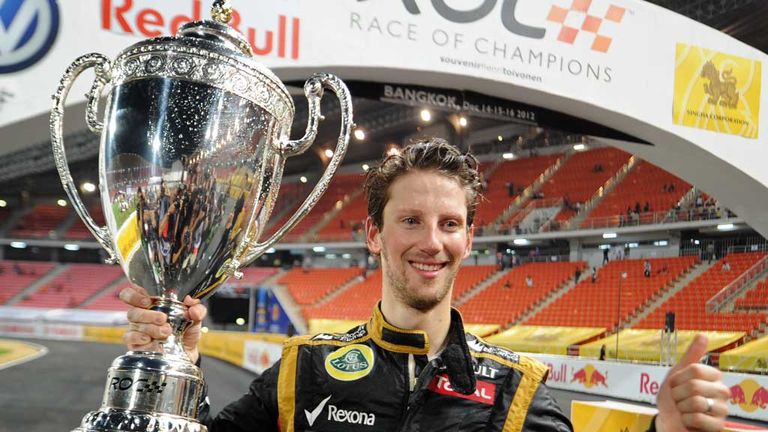 The French Formula One star beat Le Mans legend Tom Kristensen in the best-of-three final to the competition, which brought together leading drivers from all racing disciplines in the same type of car, including IndyCar Series champion Ryan Hunter-Reay and rally driver Sebastien Ogier.
Grosjean put a controversy-marked F1 season with Lotus behind him with an inspired performance on the custom-built tarmac track in the 50,000-capacity Rajamangala Stadium.
Grand prix legend Michael Schumacher was knocked out by Grosjean in the semi-finals of the headline event, while three-time F1 champion Sebastian Vettel bowed out in the quarter-finals for the second year running, the Frenchman also accounting for him.
Grosjean said: "Champion of Champions sounds pretty good. It certainly feels pretty special to end my year like this. It wasn't an easy route to the crown either.
"To win against these guys is very special indeed. It's a really fabulous event and we received a fantastic welcome in Bangkok.
"It's superb to be able to relax with so many different competitors from different disciplines and we all had a great time. What a way to end my year, by winning my last competition of the season."
Vettel had claimed the ROC Nations Cup on Saturday for the sixth time in a row alongside his fellow German Schumacher.
The 25th edition of the event was held as Thailand makes moves to host its first Formula One race in 2014.