Lotus say they need both Grosjean and Raikkonen to score 'big points' in 2013
Team Principal hopeful faith in Frenchman is vindicated
By James Galloway
Last Updated: 28/01/13 9:17pm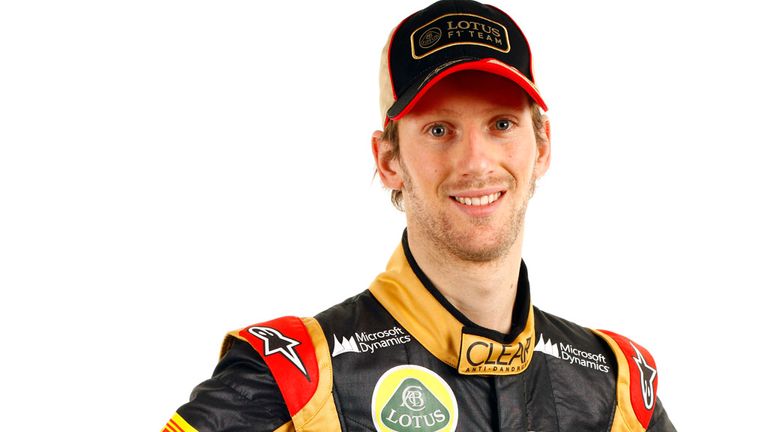 At the launch of the team's new E21 at their Enstone factory both Team Principal Boullier and owner Gerard Lopez stated that an improvement on last year's impressive fourth spot in the standings was their goal for 2013.
Last season Lotus finished 75 points behind McLaren in third place - the equivalent of three race victories - despite Kimi Raikkonen outscoring both of their Woking rival's drivers.
What largely explained the large difference between the two teams in the final reckoning was the fact that the Finn's points accounted for nearly 70 per cent of Lotus's total as Grosjean experienced a mixed first full season of F1.
And having stood by the Frenchman for 2013 despite a string of controversial incidents that culminated in a race suspension last year, Boullier told Sky Sports News they need two cars delivering big points finishes on a regular basis in the season ahead.
Asked what his expectations for his countryman were in 2013, Boullier joked: "Obviously to not run like 2012!
"No, more seriously, we keep faith in him. We believe he has the potential to deliver. He can qualify well, he can race well. He did it in the past - he won in every championship he entered - so there is no reason why he should not deliver as well in Formula 1.
"And obviously as a team partner, we have to race for the team. We want to deliver this year a top-three position so we need both drivers, and obviously Romain, to bring as much as possible some big points."
For his own part, Grosjean acknowledged his 2012 season had been blighted by too many controversial moments - but expressed optimism that he would be able to put that behind him this time round.
"I think it's clear for everybody that we had a good qualifying speed but too many incidents, so that's what we're going to try and work on," the Frenchman told Sky's Craig Slater.
"I'm confident, hopefully the car will be good - it looks very nice, which is always a good starting point - and we will try to make it as good as we can and try to improve myself every time I jump into the car."