Kimi Raikkonen insists a future championship win for Lotus isn't impossible
Finn sees no reason why team can't repeat past success
Last Updated: 29/01/13 10:11am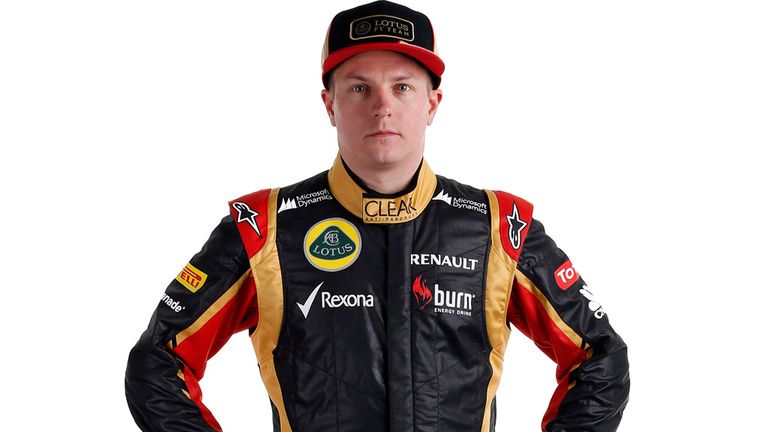 Although running under a different name and management over the past few years, the core of the Enstone team remains the one that won two drivers' titles with Michael Schumacher in the mid-1990s under the name of Benetton, and then two more with Fernando Alonso a decade later when known as Renault.
And Raikkonen, who won his sole championship with Ferrari six years ago, says his first 12 months at Lotus have only served to underline their impressive pedigree to him.
Asked at the launch of the new E21 if he thought the team had what it took to win titles, the Finn replied: "Yes, I think they do. It's clear from working with them that they are racers, and you can see in their history that they've won championships.
"Nothing I saw last year made me think that another championship was impossible in the future. Of course, there is some pretty tough competition out there and everyone wants to win. The team have beaten everyone before and there's nothing to say they can't do it again."
Although he only won one race last year, Raikkonen remained in mathematical contention for the drivers' crown right until the last month of the season - and then still finished ahead of both McLaren drivers in the final classification.
Lotus are targeting a further step forward in E21, with the target of finishing third in the Constructors'' Championship, however the team's star driver is prepared to play things by ear for now.
"I've not driven the E21 yet so it's difficult to say what could or could not be possible," Raikkonen added.
"We know we had a good car last season, but everyone is working hard to make the best car. I will be working with the team to help get the car as strong as we can, then in Melbourne we'll have our first taste of results.
"It's a long season from there. 2012 was a good start; let's see what we can do in 2013."
The new season marks the 33-year-old's second at Enstone and he acknowledges the fact he now has one year at the team under his belt will prove a slight advantage in his attempts to improve upon 2012.
"It's not a massive thing which will suddenly mean you start winning all the races, but it's nice to be at the same team as you understand how they work, and they understand how you work," Raikkonen explained.
"We quickly developed a pretty good way of working together last year and there's no reason to think that won't continue this season."