Kimi Raikkonen says 2013 Lotus better than 2012 car was at start of winter testing
Although Finn admits he would have liked more laps on first day back
By James Galloway at Jerez
Last Updated: 07/02/13 7:52pm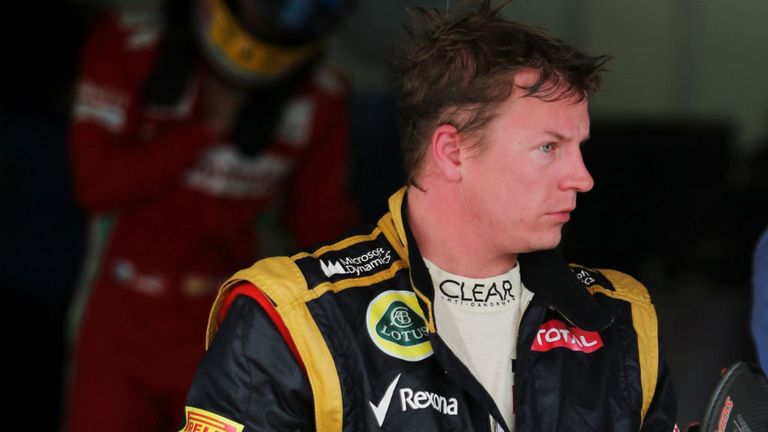 The former World Champion joined the 2013 testing fray on Day Three of the first winter test, a day on from team-mate Romain Grosjean setting the then fastest time of the week.
Although Raikkonen's spent less time on track than he admitted he would ideally have liked as electronics glitches kept him in the garage for spells, the 33-year-old still saw enough to give an early thumbs up to his new challenger.
"I'm sure it feels better than last year at this time," he told reporters at the end of the day.
"I think we have a good car but how quick it is in the end this year we will only see during the races and during the season. But it's not a bad start."
Asked if the new car felt particularly different to the final iteration of the E20 he last drove at last November's season-finale in Brazil, the Finn replied: "It's not much different. Almost all the parts are new but the feelings are pretty similar.
"The changes are not massive but it feels better for sure. We're still missing some parts but that's no bad point or anything, it's normal for the first test."
Despite completing fewest laps on Thursday all bar Paul di Resta, Raikkonen still felt it had been a satisfactory return to testing action.
"It was a pretty normal first day. Trying to get things, the seat, sitting position, everything right. Of course we'd rather do more laps but we had some small issues with the electronic things and stuff like that," he added.
"We did only one [set-up] change and we only used the hard tyres. So it's okay. We still don't have all the parts that we will run in the races so it only can get better. But it's not bad considering it's the first day and just getting back driving and getting used to it."