Kimi Raikkonen makes stunning claim that Sergio Perez should be 'hit in face' for clashes
Ex-World Champion lashes out after costly Monaco collision
Last Updated: 28/05/13 12:22pm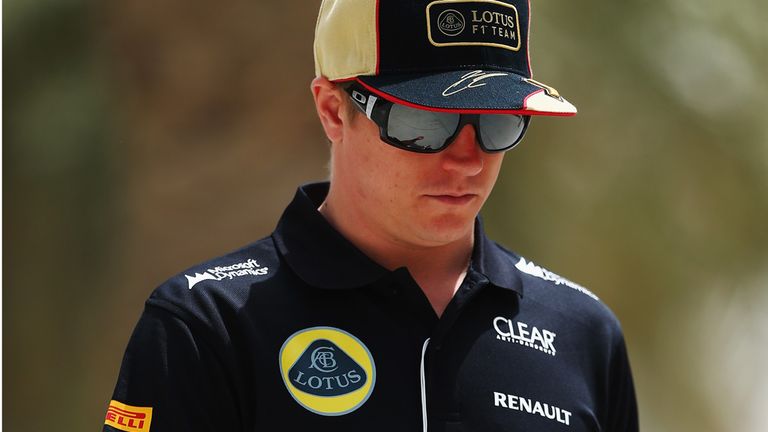 Several leading paddock figures rounded on the Mexican in wake of a string of combative moves in the Monaco GP which saw Perez go wheel-to-wheel, and in two instances make contact, with Fernando Alonso, his own team-mate Jenson Button and Raikkonen.
It was the latter who proved by far the most outspoken, however, after having his left-rear tyre punctured by Perez's car in a late clash at the harbourside chicane, which dropped him out of fifth place.
Perez himself said that Raikkonen hadn't given him sufficient room, but the Finn took umbrage at that suggestion in unusually angry fashion.
"It was a really disappointing day. Because of one stupid move from Sergio we've lost a lot of points to Sebastian [Vettel] in the Championship and you can't afford to lose ground like that," said the 2007 title winner.
"He hit me from behind and that's about all there is to it. If he thinks it's my fault that he came into the corner too fast then he obviously has no idea what he's talking about. It's not the first time he's hit someone in the race; he seems to expect people to be always looking at what he might do, then move over or go straight on if he comes into the corner too quick and isn't going to make it without running into someone."
But the famously placid Raikkonen was even more outspoken when speaking to German TV after the race in response to a question asking whether the drivers could collectively get together to speak to Perez.
"Maybe it's better to hit him in the face and maybe he'll understand," came the reply.
After pitting for fresh tyres, Raikkonen fought his way to tenth place by passing the Sauber of Nico Hulkenberg on the last lap.
Even so, the result means that he has slipped 21 points behind Drivers' Championship leader Vettel.