Lotus say the weight of a driver will not have an impact on who they the pick for 2014
Hulkenberg's height rumoured to count against him next year
By William Esler
Last Updated: 08/10/13 4:00pm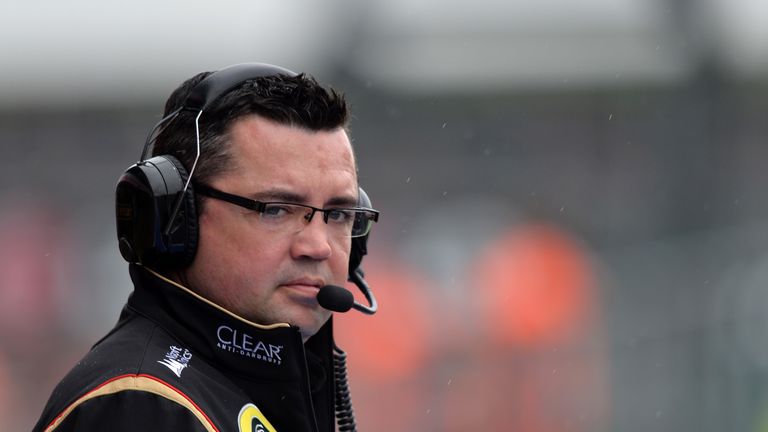 Formula 1 regulations measure the minimum weight of each entry as a combination of the car and the driver and whilst that will be increased for 2014, the new engines and Energy Recovery Systems (ERS) are likely to be heavier than first thought, placing bigger drivers at a disadvantage.
Having a lighter, smaller driver allows the teams to use ballast to bring the cars up to the minimum weight, which can be placed around the car to improve its balance and it was thought that that could count against Nico Hulkenberg's chances of moving to Lotus in 2014.
However, Boullier says he is more interested in a driver's pace than their size.
"We're more interested in the talent and potential of a driver rather than the difference of a few kilos," Boullier said.
"We have confidence in our development team to be able to produce a car for the 2014 regulations which should be competitive in the hands of any driver we consider for next year."
The Lotus Team Principal also dismissed reports he had favoured Romain Grosjean during the Korean GP after team radio broadcast on the world feed seemed to show him encouraging the French driver to pass Raikkonen.
"You have to remember that the television feed only takes certain edits from radio transmissions between the driver and the pit wall," he added.
"We had Romain asking for Kimi to let him by as he felt he was faster, but we wanted to leave the drivers to determine their positions by racing on track which is why we were telling Romain to race Kimi. As we know, Kimi doesn't want to talk too much to the pit wall and doesn't need words of encouragement; he knows what he's doing and we saw that once more in Korea."