Pastor Maldonado admits it has been a 'very tough' start to life at Lotus
Venezuelan simply hoping to reach the finish in Malaysia
By William Esler
Last Updated: 27/03/14 10:31am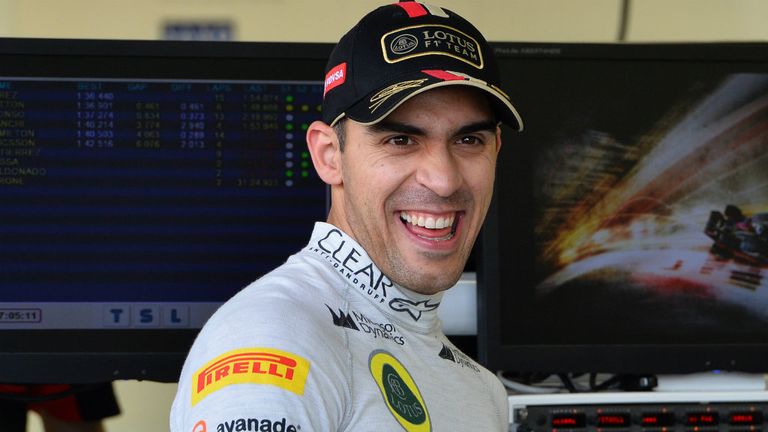 The Enstone-based headed to Melbourne with the least pre-season mileage of any team after missing the Jerez test and encountering numerous technical issues in Bahrain. They duly lined-up on the backrow of the grid and Technical Director Nick Chester warned last week that it could take until the Spanish Grand Prix in May for Lotus to return to a competitive level.
To rub further salt into his wounds, Williams, whom Maldonado left to in search of a more competitive seat, head to Malaysia as second favourites for victory, but he is hopeful Lotus can make progress at Sepang, even if he is remaining tight-lipped on the E22's potential.
"It is very difficult to say because everything is new for us and we will need some more time in the car to explore the potential," the Venezuelan said in the Drivers' Press Conference.
"The feeling is not bad, but against the other teams we need some more time on the track and to do our best to catch them. It is going to be a very tough beginning of the season, but things change quickly in Formula 1, so we have been working very hard, the team are quite good at reacting and hopefully this race will be much better for us."
Both Lotus cars failed to make the finish at Albert Park, but after managing 29 laps with his car and 43 with Romain Grosjean's, Maldonado feels this represents a major step forward for the team.
"Pre-season was quite tough for us and we have been working hard to try and solve all of the problems," he added.
"These kinds of problems, when you get to the bottom of them you see they are not huge problems and are easy to fix, but it took so much time at the test and the first race - I think we missed free practice and even on the Saturday qualifying as well.
"We had been unable to do long runs and see the potential of the car because of these kinds of issues, but now I hope to have a better weekend and we are working hard to improve once again. We improved quite a lot in the race - we had never been able to run for more than ten laps together, but during the race we did more than 30 laps with both cars which was a step forward. Now we are fully focussed on finishing the race and I think if we finish the race we will be in a good position to fight for good places."