Pastor Maldonado denies feeling frustrated by the problems Lotus are having
Venezuelan spends another day on the sidelines in Malaysia
By Mike Wise at Sepang
Last Updated: 30/03/14 12:32pm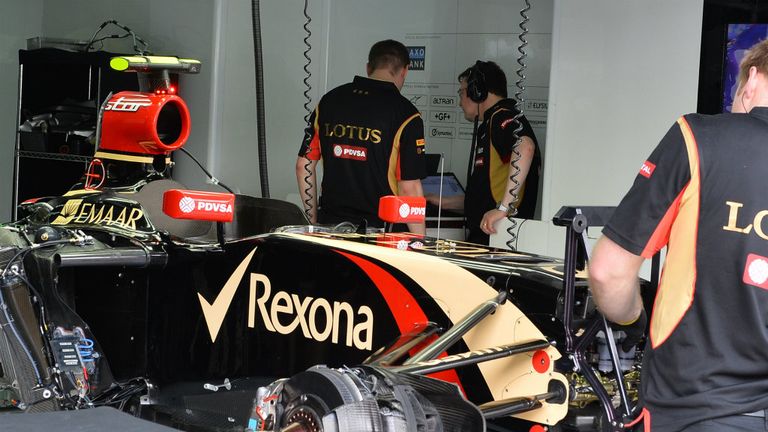 If Friday's performance is anything to go by then the Enstone team look set for a repeat of the hugely difficult weekend they experienced in Melbourne, where Maldonado and team-mate Romain Grosjean spent most of practice in the pits.
Although both drivers went on to complete more laps in the Australian GP itself than even the team had anticipated, it appears they have not found a magic bullet in the intervening two weeks.
"Frustrating is not the correct word, motor sport is like that," said Maldonado, who chose to race as number 13 this season. "I've been in racing for more than 20 years and sometimes it's like that and sometimes it's good.
"You need to be strong when it's like that and you need to be more strong when it's easy," he added cryptically.
The team appear to be treading water but are, more accurately, making painfully slow progress in fixing their problems - shared between themselves and Renault and revolving around the integration and use of the French manufacturer's power unit.
In short, problems solved have simply been replaced by more problems. For Maldonado, a faulty battery and then turbo limited him to just two laps during P1 while he missed the second session entirely - the Venezuelan's E22 lying in parts in its garage.
Grosjean, meanwhile, stopped on track during the morning after his car's power unit developed a glitch and although the Frenchman managed a healthy-by-their-standards 14 laps during P2, a burnt cable then caused the gearbox to fail.
"Every time you are expecting to be better and better," Maldonado lamented. "We've been working so hard to be honest - the mechanics and engineers, we've all been together in the factory trying to fix the problems.
"We've fixed all the problems we had two weeks ago and now we have new ones. It's not always the same; it's always something new.
"The power units are very delicate and complicated at the same time. When something is damaged or wrong, it causes another problem and that problem causes another problem.
"It's very complicated. It's not because the team is doing things the wrong way or whatever; it's the complication of the power unit means you are not able to fix the problem as soon as you can."