Romain Grosjean says Lotus won't experiment with extreme set-up in Canada
Frenchman admits E22 lacking straightline pace compared to Merc cars
By William Esler and James Galloway in Montreal
Last Updated: 05/06/14 10:50pm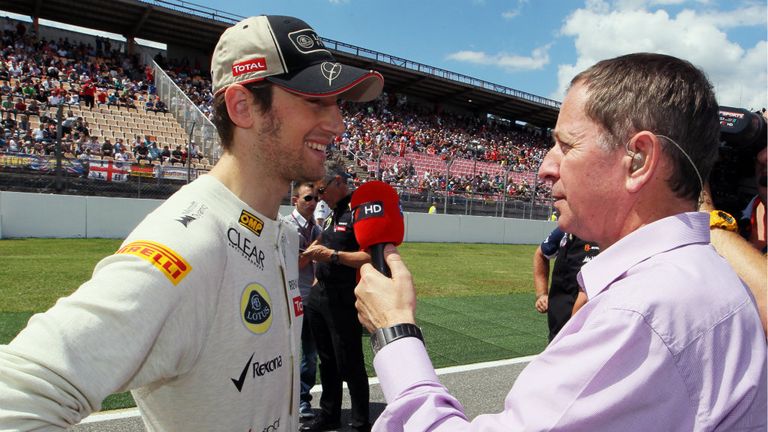 Having been third fastest in the opening two practice sessions last year, but qualified 19th after the team made changes on Saturday.
Despite expecting to struggle due to a lack of power from the Renault unit, Grosjean admits it is a case of 'once bitten, twice shy'.
"That's what we did last year and it didn't work at all. It was good on Friday, I was P3 or P5 at the end of FP2, and then we said 'okay our top speed is not good enough' and we tried a new wing set-up that we didn't know and it was a bad choice," the Frenchman said.
"We know what we can do, we know which extreme we decided to go, that's the least downforce we are going to go for, and if it's good we keep it and if it's not good we have to compromise a bit. I think you learn from the mistakes in the past."
Grosjean has scored points at the past two grands prix in Spain and Monaco, but says that a repeat performance is unlikely due to the advantage the Mercedes powered cars will have.
"You never know before you start the weekend, but on paper it's going to be very difficult against the Mercedes power," he added.
"[You are] always trying to get rid of some downforce, but it's tricky in the corners, but on the paper there's a big advantage for Mercedes.
"Renault I know have been working hard, we have been trying to improve our car on our side, what we have seen in Monaco with the suspension and mechanical grip which was not as good as we thought.
"There are new wings for this level of downforce so hopefully they will work pretty well - but at the end of the story the laptime difference will be between the hairpin and the chicane.
"Here it's going to be tricky. Then on the more normal tracks, yeah. What we saw in Barcelona was not one day-one shot, I think it was more relevant of the car performance. There is still quite a lot of places where we can improve and if we do so we should be even more consistent."
One area the Frenchman highlights for improvement is mechanical grip, with the E22 lagging significantly behind its predecessor.
"Some of it is due to the new tyre construction and some of it is due to [the fact] we didn't have the time to check everything we wanted," Grosjean said.
"Some first initial things have been seen [after Monaco] so hopefully we will have a step forward but there are still some work we need to do to understand why there is such a difference compared to last year."