Fry voices Ferrari concerns
Ferrari technical chief Pat Fry admits the team are far from happy with the overall performance of the F2012 during testing in Jerez.
Last Updated: 10/02/12 9:21am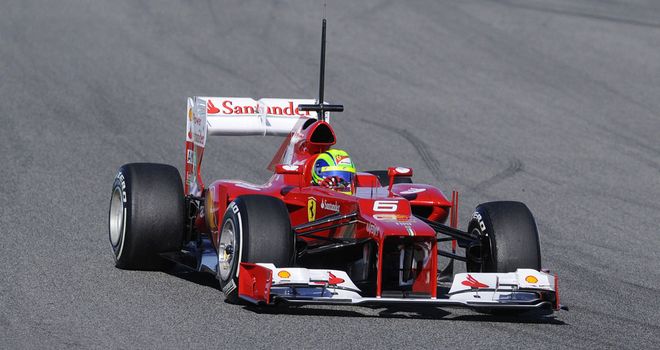 Ferrari have admitted they are far from happy with the overall performance of their car after three days of pre-season testing in Jerez.
The Italian marque is one of the only teams yet to dip under the 1:20.00 mark at the Spanish circuit.
Fernando Alonso had his first session in the car on Thursday and posted a best lap of 1:20.412, faring little better than team-mate Felipe Massa.
And with the season opener in Melbourne on March 18 already looming large, technical director Pat Fry admitted the team have their work cut out.
He said: "I am not happy with where we are at the moment. There is a lot of room for us to improve. Reliability-wise it is good. Performance-wise I think we are okay.
"But we can play around with the performance and improve the car in some corners, and some particular parts of the corner. But I would not say I am happy yet until we get the whole thing working.
"We have a one-week break coming up, but then it is two solid weeks in Barcelona and then you are packing the freight for Melbourne. So there is a lot of work for everyone to do. It is the same for every team up the pit lane."