Ferrari team boss defends decision to ask for clarification of Vettel overtake
Scuderia had "no intention of belittling" the World Champion
By Mike Wise
Last Updated: 30/11/12 7:09pm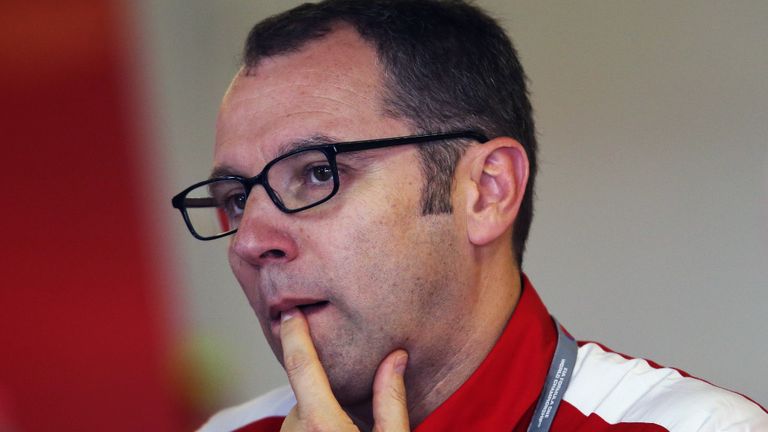 The Scuderia made the request to the governing body on Thursday after footage of Vettel passing Vergne during the early stages of the race went viral. In response, the FIA said the title winner had no case to answer and that the matter was closed.
Domenicali confirmed a team statement released earlier on Friday, which stated that Ferrari had not wished to challenge the race result - a move that would have been seen as an attempt to dethrone Vettel in favour of Fernando Alonso - but rather to clear up confusion over the matter having received "tens of thousands of queries".
"It was incumbent on us to ask the Federation for a clarification, given everything that was going round on the Internet," said Domenicali. "We had no intention of belittling the merit of the title winner, but it was right to have the matter completely cleared up. The FIA has replied and we have noted their answer and now consider the matter to be closed."
Television footage appears to show Vettel passing Vergne on lap four of the race in a yellow-flag zone where no overtaking is allowed.
However, closer inspection reveals a track marshal waving a green flag prior to the point where Vettel pulls out of the Toro Rosso driver's slipstream.
Speaking in Madrid, Domenicali nonetheless insisted that his driver had deserved to become World Champion and gave Alonso a mark of 10 out of 10 for his performances.
"It was an incredible season and I believe Fernando really deserved the title," he said. "I'm not just saying that because he is one of our drivers, because I share that opinion with the great majority of his colleagues and observers.
"I'd score Fernando's season a 10: he is a fantastic driver, who combines his amazing talent with our group of people, protective when he needs to be and pushing in the right direction when things are not going as they should. It's a privilege to have him as part of our team."
Domenicali was harder on his team, however, adding: "What was lacking was the car, despite the fact we staged a recovery after the very complicated start.
"We also lacked a bit of luck, especially with the incidents at Spa and Suzuka (Alonso retired from the Belgian and Japanese GPs). That's why I'd give Ferrari a 7, however, I want to say I am proud, as is President Montezemolo, of the work we have done."