Fernando Alonso says Ferrari shouldn't be afraid to push the limit of the regulations
Spaniard also expects team to start 2013 in better shape to this year
By James Galloway
Last Updated: 13/12/12 2:43pm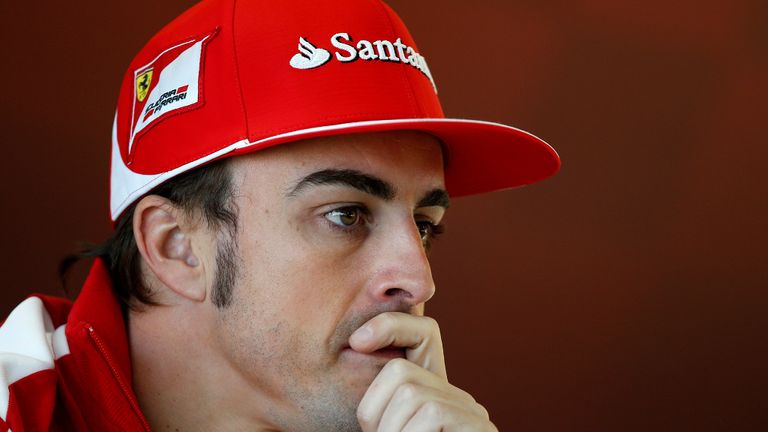 The Maranello team's design office have been accused of lacking innovation in the development of their recent challengers, and although they did attempt a more radical design with this year's F2012, the approach backfired when the car was over a second off the pace in the pre-season tests.
Triple World Champions Red Bull and their design guru Adrian Newey, in contrast, have been credited with pushing the design of their cars to the limit in recent years and Alonso says Ferrari also shouldn't be afraid to maximise the regulations to the full.
"There were several incidents in which the other teams were at the limit, but not us. But this has always happened and always will," he was quoted as saying by Italy's Gazzetta dello Sport.
"However, we too have to think within the confines of the rules while looking for some limits, some holes, like the other teams do in order to improve our performances."
Although Alonso admits what he considers to have been a "perfect" 2012 campaign on his side to be tough to repeat, he is confident Ferrari will start off next season in far better shape than they did this - even if he acknowledges immediately closing the gap to Red Bull will be difficult.
"I'm very happy with my season. It was a perfect year and will be difficult to repeat, but 2013 should be even better," the Spaniard suggested.
"Anyway, it will be impossible to begin worse than I did last season, although Red Bull will certainly be the favourites, at least at the beginning. They finished in dominating fashion and the rules will be more or less the same. In the final races they had six-eight tenths per lap over us.
"We'll have to make up this gap in two months. It won't be easy, so there will be a lot of work to do. We'll have to work overtime in the winter but the starting point should be far better compared to last season. There's always room for improvement and things that you can develop."
He also praised Sebastian Vettel as the season's "rightful champion" because "he earned more points than anyone. It's plain for everyone to see."