Fernando Alonso says every chance of Ferrari podium finish in Australian GP
Spaniard also says car two tenths off the pace will suit him in 2013
By James Galloway
Last Updated: 05/03/13 4:23pm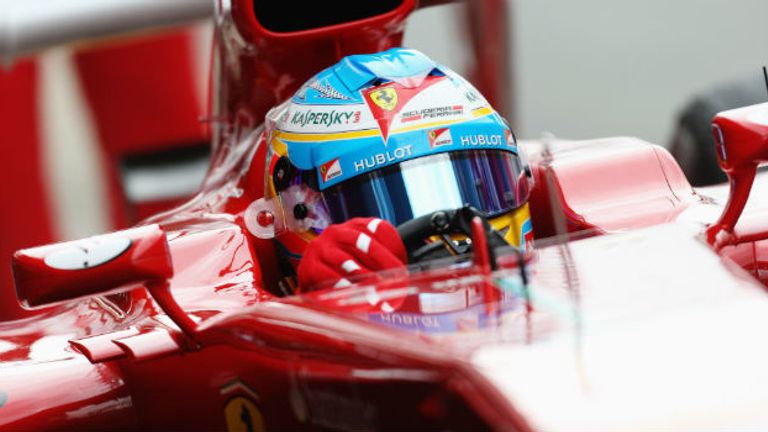 Although a realistic Alonso admitted to Sky Sports F1 at the final Barcelona test that Ferrari and their F138 were still "a little bit behind the top teams", he has continued to reiterate that they are in much better shape than the eve of the new season last year when their F2012 trailed well over a second off the pace.
Indeed, speaking at a Ferrari media event at the Circuit de Catalunya following the culmination of the final test, he said that at least a two-place improvement on last year's Melbourne result should therefore be well within their grasp, even if their traditional rivals will start as favourites for the victory.
"Last year we were 1.6 seconds behind the best and finished fourth [sic. fifth]," Alonso was quoted as saying by Italy's Gazzetta dello Sport.
"This year we should be on the podium. There is no reason to believe that this will not happen in the first race.
"But these were just tests. It's like after watching Nadal or Federer training you can predict who is going to win the Roland Garros [tennis]. But it is clear that a Red Bull or McLaren should win."
Having overcome their early-season struggles last year to take the drivers' title fight with Red Bull all the way down to the wire in Brazil, Alonso has warned his rivals he personally feels in even better shape for the start of his fourth season at Ferrari.
He also suggested that even a car that was just a handful of tenths off the ultimate pace would more than suit him.
"Always you can improve and I'm ready to do so. Last year was my best year of my career and I was very happy with the performance. But I think this year will be better because I prepare better, I'm more motivated than last year," he said on Sky Sports News.
"I'm better than last year, but also it's true I need better car than last year because we were too far from the leaders. So I expect the team to have a better car and give Felipe and me a [more competitive] car. We don't ask [for] half a second in front of everybody, but two tenths behind everybody is okay."