Fernando Alonso says Ferrari will be flexible in the 2013 Chinese GP - but predicts stress!
Spaniard to start Sunday's race from strong third on the grid
By Pete Gill
Last Updated: 13/04/13 2:57pm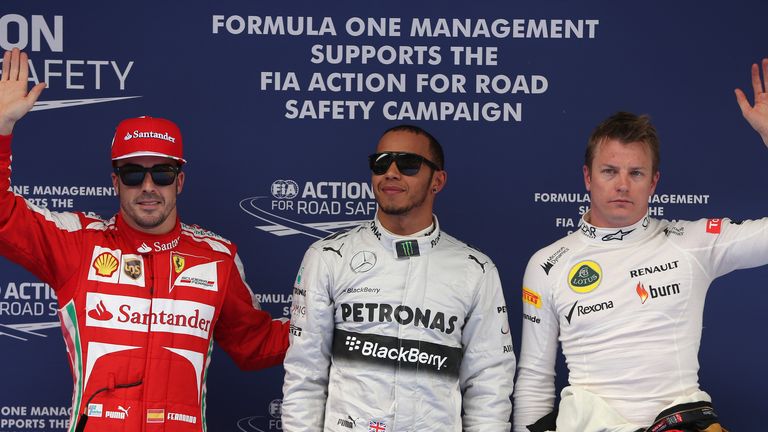 After ending Felipe Massa's run of in-house qualifying victories at Ferrari, the Spaniard will line up in third for round three of the 2013 season, just behind pole-sitter Lewis Hamilton. The F138 has impressed since the start of the weekend and the two-times title winner is confident his car can mount a sustained challenge for his first victory since last July.
"Our race pace is normally better [than the Ferrari's qualifying pace] and I don't see any reason why it should be different here so I am expecting to have a good position in the race, fighting for a podium and hopefully for a win," Alonso told Sky Sports F1.
A tough task awaits, though, with Hamilton in supreme form and the capacity of Kimi Raikkonen's Lotus, which will line up second on the grid, to nurse its tyres already proving to be of race-winning benefit last month in Australia.
"With Kimi we will have a strong opponent because normally the Lotus is one of the best at taking care of its tyres and we know that tyres will be one of the key factors," acknowledged Alonso. "Pitting first will be an advantage in terms of pace but it will be a disadvantage in terms of traffic because you will return in the middle of cars going longer on the primes. So we will have to be very flexible and clever."
So that should mean an exciting afternoon, then, Fernando?
"For you, yes, but for us it will be very stressful!"