Ferrari: Component breakage caused Fernando Alonso's DRS failure in Bahrain
Team add Spaniard could have challenged for victory
By William Esler
Last Updated: 26/04/13 9:13am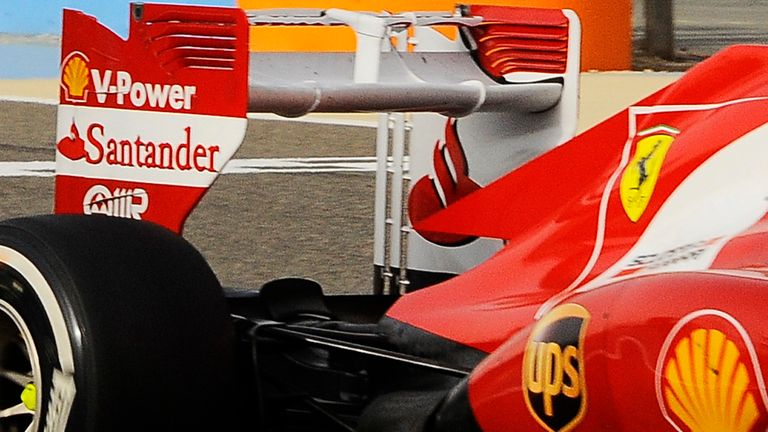 The double World Champion was forced to make two early pitstops after his rear wing flap failed to close after being deployed during the race, forcing Alonso to complete the Grand Prix without the overtaking aid.
It is the first time Ferrari have suffered such a failure since DRS was introduced in 2011 and the team are not unduly worried about the incident happening again.
"The failure is not something that causes concern for the long term, however, paying great attention to reliability must always remain at the highest level," a statement from the Scuderia read.
"It has often been the case that it takes only a small problem to prevent the car's full potential from being exploited. The disappointment at what happened is even greater when one looks at the usual analysis of performance over the race weekend, which shows that Alonso could definitely have been fighting with Sebastian Vettel for the win."
Alongside Alonso's problems, the sister car of Felipe Massa suffered two tyre failures during the race and Team Principal Stefano Domenicali admits it was a trying weekend.
"It's hard to recall a race where so many things went wrong," Domenicali said.
"The DRS failure prevented Fernando, who yet again produced a great performance, from fighting Vettel for the win. Then for Felipe, there were the two tyre-related problems that pushed him out of the points and prevented from getting the top-five finish that was within his grasp. We had the potential to get these results, but we were unable to do so, partly because of external influences."
Ferrari now trail Red Bull by 32 points in the Constructor's Championship and the 47-year-old says the team will work hard to get back to the front.
"We must continue to develop the car and increase our understanding of the tyres, which is more crucial than ever this year," he added.
"In these first four races of the season, we have not managed, for various reasons, to bring home the points that were within our grasp. That's why the gap to the top in both classifications seems quite large, but we must not be discouraged by this, quite the contrary, because we have seen so often, both in our favour and against, how things can change in a hurry.
"We believe in our ability to be in the fight for the titles right to the end and this time, we have been in that fight since the start, which has not been the case for a while. At the same time, we must be aware that in order to achieve our objectives, we have to be perfect in every area."