Fernando Alonso avoids punishment for collecting Spanish flag on his victory lap
Spaniard investigated for alleged breach of the Sporting Regulations!
By Pete Gill
Last Updated: 12/05/13 6:45pm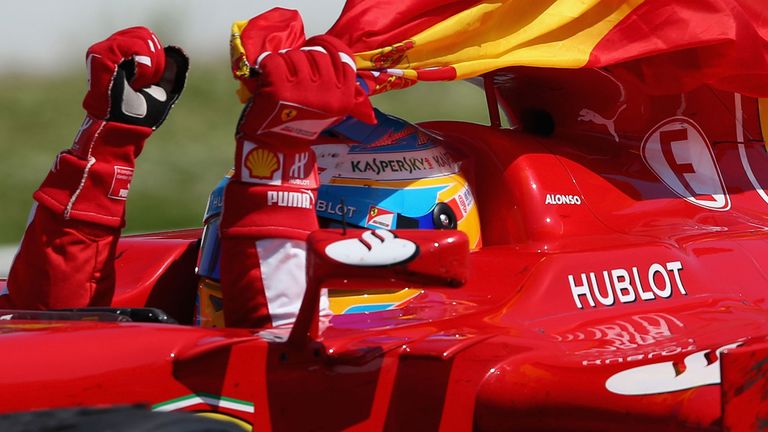 Prompting a reaction which can only politely be described as general incredulity, the status of Alonso's victory in his home race was put under official scrutiny in the hours that followed Sunday's grand prix when it was suggested he breached the regulations by collecting a Spanish flag on his slowing-down lap.
However, in what can also only be politely described as a victory for common sense, it was announced three hours after the chequered flag had fallen that Alonso's win would stand with the FIA confirming that no further action would be taken for "receiving an object after the end-of-race signal".
The stewards' verdict in full:
Driver - 3 Fernando Alonso
Competitor - Scuderia Ferrari
Time 15.43
Session Race
Fact: Receiving an object after the end-of-race signal
Offence: Alleged breach of Article 43.3 of the FIA Formula One Sporting Regulations
Decision: No further action
Reason: No further action was taken to be consistent with a previous decision made under similar circumstances.