Ferrari have built a new car for Felipe Massa after his Monaco GP crash
Brazilian given a new F138 for this week's Canadian GP
By Mike Wise
Last Updated: 04/06/13 4:01pm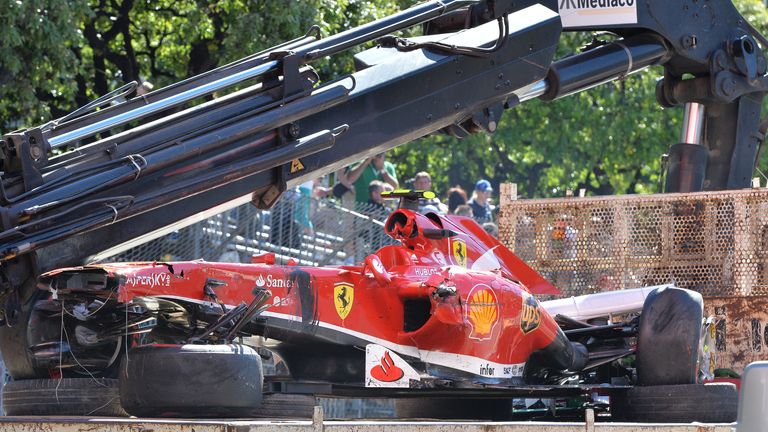 The Brazilian's shunt on lap 29 of the race appeared identical to one he also suffered during Practice Three on Saturday morning. Both crashes saw Massa's F138 spear left into Armco at approximately 170mph before it hit barriers head-on at Ste Devote corner.
However, Ferrari later confirmed that the second incident was caused by suspension failure.
It was a difficult weekend in general for the Scuderia. While Massa was briefly admitted to hospital as a result of his accident, Fernando Alonso finished the race down in seventh place and lost ground to World Championship leader Sebastian Vettel.
Team Principal Stefano Domenicali acknowledged as much but is confident the display was a one-off.
"The Monaco GP was not an easy weekend for the team," he admitted in Ferrari's Canadian GP press release.
"Since then, we have been working hard; first of all studying all the data to see why we had not performed as expected and from that point, we have been looking ahead, setting up the cars in the completely different configuration required of Montreal, as we go from the highest downforce track of the year to the one where we will use the least downforce of any track we have visited so far this season."
"Of course we also focussed on the problems we had with reliability, which absolutely had to be resolved," Domenicali added. "What is sure is that the team is completely motivated and we are determined to regard what happened in Monaco as an isolated incident."