Ferrari President Luca di Montezemolo expresses faith in FIA over 'Testgate' affair
Italian 'notes with satisfaction' FIA's perusal of Mercedes test
By James Galloway
Last Updated: 11/06/13 1:37pm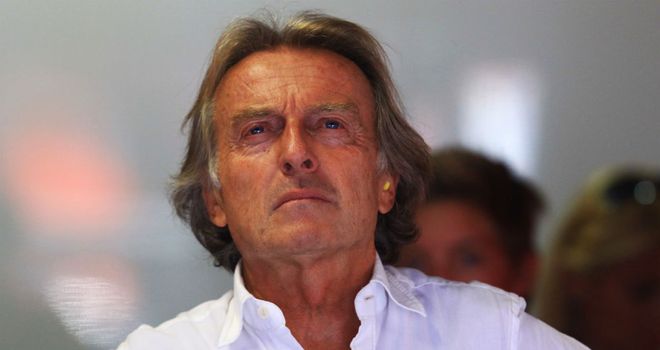 The Italian team joined World Championship rivals Red Bull in protesting against Mercedes at the Monaco GP last month due to what they felt was a breach of F1's testing regulations, with the matter having now been called before the FIA's International Tribunal on June 20.
Although Ferrari themselves were briefly put under investigation by the governing body over their participation in a Pirelli test after the Bahrain GP they were swiftly cleared of any wrongdoing, owing to the fact the two-day session at Barcelona was completed with a two-year-old car.
Now, a day on from the FIA's confirmation that both Mercedes and Pirelli would face charges at the Tribunal hearing in Paris a week on Thursday, Ferrari President di Montezemolo has expressed his approval over the way the matter has proceeded.
"I do not wish to comment, but I note with satisfaction that the Federation is following this incident well," he told Ferrari's website.
"Let's hope Formula 1 can maintain its professionalism and we have faith that those who attempt to circumvent the regulations are pursued and prosecuted, or rather more prosecuted than pursued."
World Champions Red Bull have generally been the most outspoken over Mercedes' contentious in-season test to date with their team boss Christian Horner having called for "sporting penalties" to be imposed against their rival if they are found to have contravened the regulations in next week's Tribunal hearing.
The FIA's effective court, which will comprise of an independent panel, have the power to impose a range of penalties against a competitor for any rules breach.