Felipe Massa makes his experienced case for another contract extension at Ferrari
Brazilian veteran under pressure to save his seat again
By Pete Gill
Last Updated: 05/09/13 4:53pm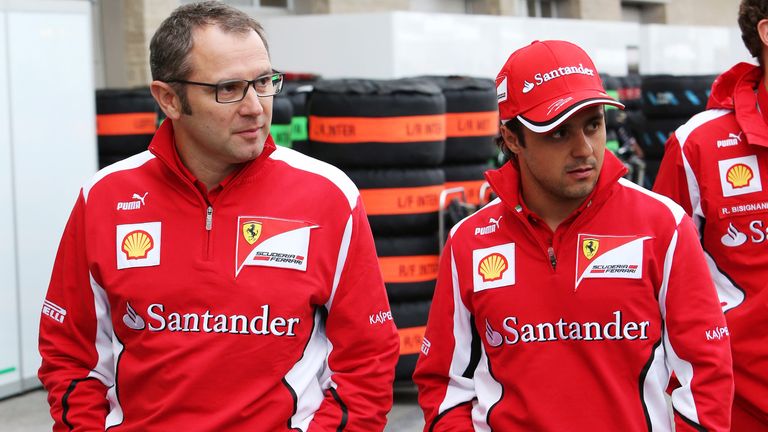 After a deeply disappointing 2013 campaign hitherto, in which he has garnered less than half the points of team-mate Fernando Alonso, the Brazilian is under mounting pressure to deliver a repeat of the sudden upturn in form that spared him the axe 12 months ago.
But according to Massa, it's his experience, rather than his results between now and the end of the season, that may earn him an unexpected reprieve.
"You cannot forget that Ferrari knows me very well, there isn't a team that knows me more," Massa said during Thursday's press conference at Monza.
"Everything starts from zero next year - different car, different rules - so experience from the driver will be important as well. The results of this race will not count more, it is everything together."
Kimi Raikkonen, Nico Hulkenberg, Paul di Resta and Jules Bianchi have all been touted as potential replacements for Massa if he is dropped, but the veteran is held in high esteem and even higher affection at Ferrari with team boss Stefano Domenicali admitting last week that he hoped the 32-year-old would earn a contract extension.
"My favourite choice would be, of course, to keep Felipe because Felipe is a very good guy - very dedicated to the team - and when you look around there are not so many drivers out there that you swap and they immediately deliver," Domenicali said.
"But, of course, we need good results from Felipe, so that's why we will not rush as we have to make the right decision for the team. As soon as we have made up our minds we will announce it officially to silence the rumours once and for all."