Ferrari to make a final decision on their 2014 driver line-up in 'the next few days'
More of the same in Massa or back to the future with Raikkonen?
By Pete Gill
Last Updated: 08/09/13 1:45pm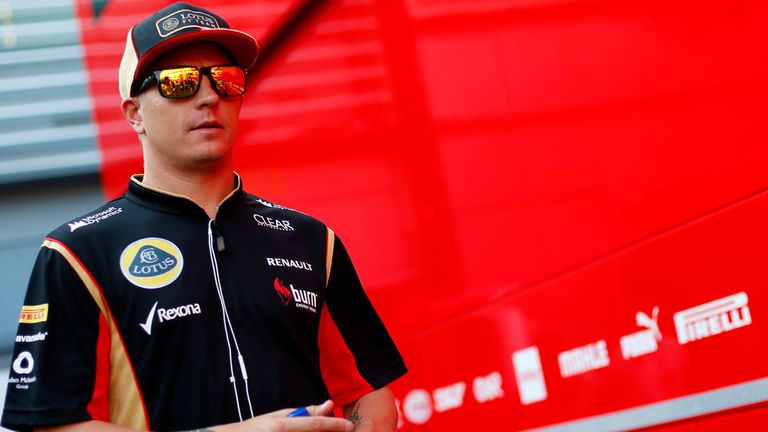 Just four years after paying Raikkonen a reputed £20m fee to cancel the final twelve months of his contract, it is understood that the Scuderia are giving serious consideration to re-signing the 2007 World Champion.
While Massa, who only narrowly escaped the axe a year ago, has endured another troubled campaign alongside Fernando Alonso, Raikkonen has excelled since making his return to F1 two years ago with Lotus. Out of contract for next season, the 33-year-old remains the last driver to win the World Championship in Ferrari colours.
The waiting may soon be over, with Luca di Montezemelo, the team's imperious President, confirming Ferrari's decision on whether to stand by Massa or go back to the future with Raikkonen is now imminent.
"We will take a decision in the next [few] days, and we haven't made any kind of decision yet," he said. "We haven't signed any contract with anybody. We will talk with Massa and then we will decide.
"Now is the time to make a decision."
While Nico Hulkenberg strengthened his claim for consideration by muscling his Sauber to third on the grid for this afternoon's Italian GP with arguably the qualifying lap of the season, the word in the paddock is that Ferrari's decision has been distilled to a straight choice between Massa and Raikkonen. And it was perhaps telling that the Ferrari chief did not rule out the possibility of reappointing the enigmatic Finn when he faced the press pack at Monza on Saturday night.
"What happened in the past with Kimi? We won a World Championship," Di Montezemelo told Reuters. "First of all, Kimi is a good driver. For us it was a big satisfaction to win with him the first championship with the new team without Michael [Schumacher], without Ross [Brawn].
"I think there are also the possibilities of some other drivers but there is also the possibility as last year that we decide to continue with Felipe. We haven't taken any kind of decision yet at all."
Only one year ago, the Italian rejected pairing Alonso with Sebastian Vettel, breezily dismissing the notion of putting "two roosters in the same henhouse". Since then, however, Vettel has followed up his nailbiting defeat of Alonso in last year's title battle by constructing a seemingly-unassailable lead of this season's World Championship. The landscape has changed - and so too, it seems, has Ferrari's attitude to pairing two A-list drivers. Why maintain the status quo when it's not working?
The other factor in Ferrari's thinking may well be Alonso himself. Only two months ago, Montezemolo made the unusual - and thus significant - step of admonishing his star driver in public after the Spaniard criticised the F138 at the Hungarian GP. If Montezemolo's rebuke was meant to remind Alonso who was in charge of Ferrari, it didn't work: to the team's considerable embarrassment, Alonso was heard sarcastically referring to his engineers as "geniuses" after being out-qualified on Saturday by Massa.
In the absence of any other viable options, Ferrari may conclude that they have no choice but to reassert their authority over their number one driver by appointing a second number one driver.
Raikkonen will not be cheap, but he ticks plenty of boxes. So, too, does Massa - and it would be the ultimate unfortunate irony if Ferrari's longstanding loyalty to the popular Brazilian finally snapped due to the disobedience of Alonso.
One way or another, Ferrari's decision will soon be known.